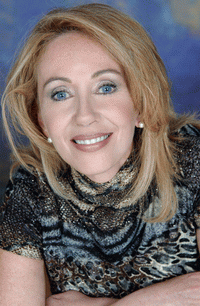 Adding Value, FUSE Marketing Group Offers Clients a Third Sellout Seminar on Facebook Credits
May 13, 2011
Clients of Toronto's FUSE Marketing Group are being treated to a reprised value-add on May 25. Jeff Pontes, the agency's Director of Digital Strategy will present an illuminating webinar on Facebook Credits.
Pontes and FUSE already presented this free Facebook Credits webinar to clients last month – twice. Both huge successes, completely filled, they were highly rated by clients in surveys conducted immediately after.
"We see the potential in the Facebook Credits phenomenon. That's why we're very pleased by the overwhelming response," says FUSE MG President, Stephen Brown.
According to Wikipedia, "Facebook Credits is a virtual currency that enables people to purchase items in games and non-gaming applications on the Facebook Platform." More importantly, after this coming July 1, 2011, Facebook Credits will be the only currency accepted on Facebook.
Consider. There are over 600 million current users on this platform, 53% of whom play games. Little wonder marketers are so keen to learn.
Facebook Credits not only connects marketers to this vast audience, it does so easily and fast. The infrastructure is already there. "Just two years ago, offering to give $2 to everyone who answered a survey would have been impossible for most of my clients," adds Brown. "But offering 20 Facebook Credits is simple."
Furthermore, almost half of those buying Facebook Credits spend under $1 per transaction. Meaning? The currency has huge perceived value to Facebook users.
People are mostly using Facebook Credits to buy games. But as a currency, Pontes is convinced it has the potential to become a bank. Read the article http://www.fusemg.com/articles/will-that-be-cash-credit-or-facebook-credits
"FUSE is uniquely positioned to help clients capitalize in this rapidly evolving environment," says Pontes.
Uniquely positioned? Indeed! Hip Digital, the digital content provider with the FUSE family of companies, has a proprietary deal to sell Facebook Credits to marketers in Canada.
So FUSE is ahead of the curve. "We understand the opportunity and have already begun helping clients maximize the opportunity," says Brown. This Facebook Credits webinar is just another example of how FUSE MG adds value. "We're always looking for ways to help our clients sell more," says Brown. "It's what excites us."
About FUSE Marketing Group
FUSE Marketing Group is a creative brand activation agency. Passionate about delivering strategic, innovative and effective marketing solutions, FUSE is a marketing services company with a proven track record as a valued partner to over a dozen leading Canadian clients. Working in a climate of true collaboration and creativity, these partnerships drive sales, build brands and grow businesses. To learn more about FUSE Marketing Group, visit www.FUSEmg.com
For more information contact
:
Tricia Ryan
FUSE Marketing Group
Phone: 4162596611
Email: tricia@themarketingchefs.com
Website: www.fusemg.com
Click here to view our Sources Listing:
Topics: