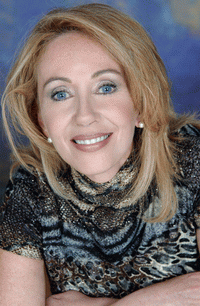 Enhanced Jamieson e-Commerce Site Now Sells and Educates Consumers about Probiotics
January 23, 2012
Jamieson Laboratories has launched a complete line of probiotics supplements, concurrently with detailed educational information about probiotics. That includes everything from their many health claims, and how they work, to what to look for in a probiotic supplement.
This leading maker of natural healthcare products houses all this at www.JamiesonDirect.com/Probiotics. They believe education is key to consumers making the right decisions about probiotic supplements and their health.
?There?s a lot of confusion out there. People want to know what probiotics are, how they should be taking them, and in what doses,? says Dale Bouskill, Director, Business Development at Jamieson Laboratories in Toronto, Canada. ?And they want it in straightforward language, free of hype.?
Probiotics, which literally means ?for life?, are specific bacterial strains that live in the digestive system. When taken in appropriate amounts, they can have a beneficial effect on health. Different probiotic strains have different benefits. They occur naturally in certain foods but, like vitamins, can also be taken as supplements. These new ones from Jamieson are available in capsule, powder, caplet and chewable tablet form. Consumers can purchase them at www.JamiesonDirect.com/probiotics or their local pharmacy.
?Consumers have free access to the information on the site,? Mr Bouskill adds. ?Or they can sign up for a free e-newsletter and receive information about probiotics in ?bite-sized pieces?, so to speak.? There?s also a registered dietitian who answers specific questions.
Education is as important to Jamieson as the quality of their products. In fact, the company is so careful about their QA process, they offer a guarantee of their probiotics supplements? purity and potency.
?Our enhanced site makes it easy for anyone to find the information they?re looking for. Then, if they want to purchase probiotics, they can do so right on the spot,? says Mr Bouskill. "Jamieson has always believed an informed consumer will make the right choice.?
About Jamieson
Jamieson Laboratories is Canada?s oldest and largest manufacturer and distributor of natural health products. Jamieson?s family of 225 quality supplements includes more than 50 groundbreaking proprietary formulations. All of these products? quality and safety are ensured by Jamieson?s quality-assurance protocol, 360 Pure. Learn more at http://jamiesondirect.com/content.html?refID=43
For more information contact
:
Tricia Ryan
JamiesonDirect.com/Probiotics
Phone: 416-259-6611
Email: tricia@themarketingchefs.com
Website: JamiesonDirect.com/Probiotics
Click here to view our Sources Listing:
Topics: