A Seasonal Greeting to the World: End the Siege of Gaza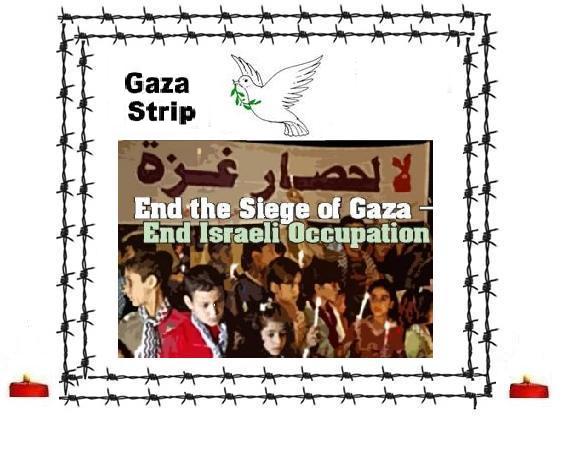 December 23, 2008
Stop the Collective Punishment of 1.5 million Palestinians
At this time of year, with Christmas, Eid-al-Adha, Chanukah and Kwanzaa, a time of light, hope and goodwill, we are demanding that attention be paid to the devastating situation in Gaza. This small strip of land has been brutalized by Israeli policies for decades. And this brutality continues. Today the violence has escalated to the point where the international community is unable to remain silent.
We are now into our eighth year of protest in front of the Israeli Consulate. Every week we hold a vigil calling for the end of the Israeli Occupation of Palestine, and for a halt to the continuing dispossession of the Palestinian people by the state of Israel.
This Friday we join our voices with Father Miguel D'Escoto Brockmann, UN Special Rapporteur Richard Falk, and many brave others who are willing to speak up against Israeli war crimes. Gisha, an NGO in Israel pertaining to legal rights, released its report this past week openly condemning Israel's actions as collective punishment in total contravention of international law.
This Friday at our weekly vigil, we will mark the season with a Christmas tree decorated with barbed wire to depict the prison-like conditions the people of Gaza are enduring.
We will be there December 26th from 5 - 6 pm @ 180 Bloor St. W. (across from the ROM).
For more information contact
:
Naomi Binder Wall
Women In Solidarity with Palestine
Phone: 647-242-8131
Sue Goldstein
Women In Solidarity with Palestine
Phone: 416-822-4935
Subject Headings: