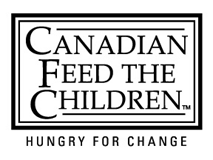 Hair care line nourishes children affected by poverty
May 1, 2009
Toronto – Quebec-based cosmetic company Laboratoire Cosmepro, a division of ForLab has partnered with children′s charity Canadian Feed The Children to improve access to nutrition for Canadian children.
Beginning April, 2009, Laboratoire Cosmepro, a division of ForLab will donate two per cent of product sales from its Light Blue Shade line of hair care products to Canadian Feed The
Children′s National Nutrition Program. The program provides nutritional support to children living in high-poverty areas and at-risk communities across the country, enhancing health and chances of success at school through improved nourishment.
"We′ve built strong relationships with our customers over the past 25 years," says Jacques
Gagnon CEO, Laboratoire Cosmepro, a division of ForLab. "Now, in addition to offering effective hair care products at accessible prices, we′re sharing our philanthropic vision with customers by supporting Canadian Feed The Children′s outstanding mission. We are very pleased with our new partnership and know our customers will be proud to have a hand in helping Canadian children."
Canadian Feed The Children′s National Nutrition Program addresses the nutritional needs of over
20,000 children affected by poverty across Canada through direct support to school, after-school, aycare and community-based meal programs.
"Good nutrition is critical to the development of healthy minds and bodies," says Jim Dahl,
Executive Director of Canadian Feed The Children. "And it′s hard to believe that some children in
our country are malnourished, but it′s true. This new partnership is a wonderful example of
Canadians reaching out to build stronger futures for the most vulnerable among us. We are
excited to share our goals for children with Laboratoire Cosmepro, a division of ForLab and Light Blue Shade customers, and pleased to be able to help even more children get the nutrition they need."
Based in Longueuil, Quebec, and now owned by FORLAB, Laboratoire Cosmepro has been a manufacturer of health and beauty products since 1983. Light Blue Shade products can be found at Jean Coutu, Shopper′s Drug Mart, Wal-Mart Canada, Uniprix and other retailers.
Founded in British Columbia in 1986, Canadian Feed The Children is an independent, registered
Canadian charity that works with local partners in Canada and around the world to enhance the well-being of children and the self-sufficiency of their families and communities.
For more information contact
:
Marianne Chilco
Director of Communications
Canadian Feed The Children
Phone: 416-757-1220 ext 248
Email: mchilco@canadianfeedthechildren.ca
Website: www.canadianfeedthechildren.ca
Subject Headings: