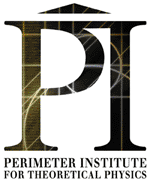 "The Drunkard's Walk" - Perimeter Institute's Public Lecture on Wednesday, May 6
May 4, 2009
WATERLOO, ON, May 4 - In The Drunkard's Walk, acclaimed writer and scientist Leonard Mlodinow shows us how randomness, change, and probability reveal a tremendous amount about our daily lives. By exposing the true nature of chance and the psychological illusions that cause us to misjudge the world around us, Mlodinow provides the tools we need to make more informed decisions.
Leonard Mlodinow (PhD University of California-Berkeley) teaches about randomness to future scientists at Caltech. He has written for the television series MacGyver and Star Trek: The Next Generation. Previous books include Euclid's Window: The Story of Geometry from Parallel Lines to Hyperspace, Feynman's Rainbow: A Search for Beauty in Physics and in Life, and, with Stephen Hawking, A Briefer History of Time.
Prof. Mlodinow's lecture, entitled "The Drunkard's Walk" will be held Wednesday, May 6 at 7:00 pm in Waterloo, Ontario.
Additional details can be found at www.perimeterinstitute.ca.
ABOUT PERIMETER INSTITUTE: Canada's Perimeter Institute for Theoretical Physics is an independent, non-profit, scientific research and educational outreach organization where international scientists cluster to push the limits of our understanding of physical laws and develop new ideas about the
very essence of space, time, matter and information. The Institute, located in Waterloo, also provides a wide array of educational outreach activities to share the joy of scientific research, discovery and innovation. In partnership with the Governments of Ontario and Canada, PI is a successful example of
private and public collaboration in science research and education.
For more information contact
:
Angela Robinson
Communications Coordinator
Perimeter Institute for Theoretical Physics
Phone: 519-569-7600 x5051
Email: arobinson@perimeterinstitute.ca
Website: www.perimeterinstitute.ca
Subject Headings: