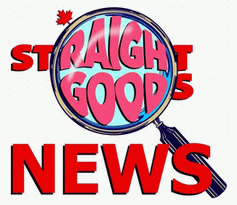 The Straight Goods
Over ten years Straight Goods News has worked to become a trusted, progressive Canadian online news source. It evolved from one news website - StraightGoods.ca - to a family of them including: HarperIndex.ca, PublicV...
Doubt is their Product
How Industry's Assault on Science Threatens Your Health
Michaels, David (ed.)
Book
2008
Reveals how the tobacco industry's duplicitious tactics spawned a multimillion-dollar industry that is dismantling public health safeguards. Offers concrete, workable suggestions for how it can be res...