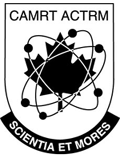 Canadian Association of Medical Radiation Technologists
The national professional certifying body for members in radiological technology, radiation therapy, nuclear medicine and magnetic resonance imaging. Shares in accrediting provincial training programs. Provides continuin...

Ontario Association of Medical Radiation Sciences
OAMRT is the authoritative provincial voice and resource for the professionals of Medical Radiation Sciences. Medical Radiation Practitioners are highly skilled healthcare professionals who administer ionizing radiation,...
Radiology
Sources Select Resources Encyclopedia
Article
Radiology is the branch of science where scientists use x-rays to see the inside of the human body from different rays.