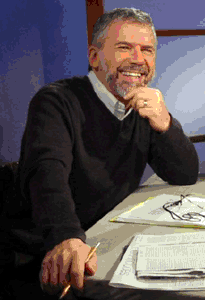 Barrie Zwicker
Author, producer and social and political activist Barrie Zwicker has specialized in media criticism since 1970. Since the events of 9/11 he has become a leader in the "9/11Truth movement." Millions of people around the ...
Censored: The News That Didn't Make The News - And Why
The 1995 Project Censored Yearbook
Jensen, Carl, and Project Censored. Introduction by Michael Crichton. Cartoons by Tom Tomorrow.
Book
1996
Documenting how the U.S. mass media does a shabby job, deliberately or negligently withholding information of vital importance.