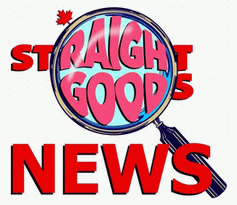 The Straight Goods
Over ten years Straight Goods News has worked to become a trusted, progressive Canadian online news source. It evolved from one news website - StraightGoods.ca - to a family of them including: HarperIndex.ca, PublicValues.ca, ...
Legacy
The Natural History of Ontario
Theberge, John B.
Book
1989
A comprehensive, extensively illustrated natural history of Ontario, covering bedrock, soils, birds, mammals, insects, wildflowers, forests, prehistoric life, and much more.
Canadian Poultry Magazine
Flock & hatchery management, poultry markets, and marketing strategies. Three annuals also published: Who's Who of Canadian Poultry (July); Buyers' Guide (November); Feather Forum - Tradeshow Issue (A...