Canada Has Blood On Its Hands!
Release Date: February 7, 2009
Canada, no longer a nation of peacekeepers, now condones and supports war crimes and the abuse of human rights.
On January 12, 2009, Canada was the only nation that voted against the United Nations Human Rights Council motion calling Israel to end its "grave violations," to withdraw its military forces from the occupied Gaza Strip, and to lift its siege of the people of Gaza. Considering the well-substantiated allegations of collective punishment against a civilian population, and the evidence of the use of non-conventional weapons, such as white phosphorus, this support makes Canada complicit.
On Monday February 9th at 12:30 pm, a day before the Israeli elections, concerned Canadians will demonstrate on Parliament Hill in Ottawa in a peaceful vigil to urge the Canadian government to challenge Israeli impunity.
Samah Sabawi, a Palestinian Canadian writer with family in Gaza says "While much of the world has reacted with horror to the war crimes committed by Israel, the world seems to be largely oblivious to the ongoing slow death and strangulation of a predominantly unarmed trapped population in what constitutes the world′s largest open air prison. Our families today are unable to fix the damage to their properties as Israel prevents basic construction material from getting into the Strip. They are sending their kids to schools that have been partly reduced to rubble. They are trying to share their homes, their scarce food supplies and their own clothes with the 90,000 who were left homeless and without any of their possessions as Israeli tanks and planes wiped their homes off the map."
"The population of Gaza, over 50 percent of whom are children are trapped in an open air prison. They have been subjected to the most horrific acts of violence and denial of basic human rights by Israel resulting in death, disease, poverty and untold psychological consequences" says Dr. Miriam Garfinkle, a Jewish Canadian physician.
Canadian filmmaker and professor B.H. Yael "urges Canadians and their leaders to condemn the Israeli state′s breaking of international law and the continuing brutal occupation and collective punishment of the Palestinian people."
For more information contact
:
Dr. Miriam Garfinkle
Samah Sabawi
B.H. Yael
Cathy Gulkin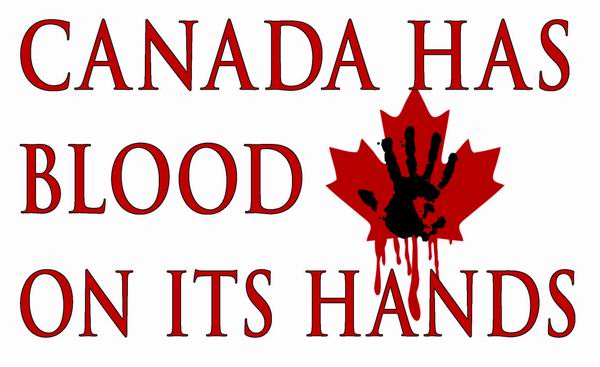 Related Resources: