125 Years of Displacement: An ICAHD - IAI Statement on the Israeli Assault of Occupied Palestine
Release date: May 11, 2021
ICAHD AND IAI CALLS FOR THE IMMEDIATE END TO ALL HOUSE DEMOLITIONS, EVICTIONS AND DISCRIMINATORY PLANNING. LET OUR VOICES BE HEARD BY THE PEOPLE AND BY GOVERNMENTS!
For the past several weeks, Israel's police and paramilitaries, together with violent settlement groups, have escalated their attacks against Palestinians in Jerusalem. Specifically targeted are the residents of Sheikh Jarrah, who face imminent eviction by Israeli settlers, and Ramadan worshippers at the al-Aqsa Mosque and around the Old City. These localized attacks have further escalated into an all-out military campaign against Gaza, totally besieged since 2006 but unwilling to abandon their brethren in Jerusalem.
This particular round of low-intensity warfare occurs as Ramadan, in which thousands of Muslims converge on Jerusalem. There, the Israeli police violently harass them, demonstrating total Israeli control through sheer force. Bad enough in itself, this tense period collides with the triumphalist celebrations of Israel's Independence Day and Jerusalem Day, an official "holiday" in which thousands of religious-nationalist settlers come to assert the "Jewishness" of the city. A major component of these "celebrations" is humiliating Jerusalem's Palestinian inhabitants by marching with large Israeli flags and drums through their Old City quarters, yelling out patriotic songs.
These are not merely "clashes" between "sides" in a symmetrical "conflict" between two peoples. They are rather actions of conquest, political repression and dispossession on the part of Jewish Israelis met with defiant Palestinian reaction. Zionism, a settler colonial movement of the late 19th century, had a clear and explicit agenda: in the language of the Zionist movement, to Judaize Palestine, to turn an Arab land into a Jewish one; in short, to "cleanse" the country ethnically. At the heart of this project was displacement. Jewish settlers could only assert their exclusive claims of entitlement to the country by driving the indigenous population off the land and taking demographic as well as political control. Ethnic cleansing remains the single-minded preoccupation of modern Israel. It lies at the heart of the attacks and resistance protests in Sheikh Jarrah and the al-Aqsa mosque, as well as in the continued resistance of the people of West Bank, Gaza and even, it appears, Palestinian citizens of Israel who still find themselves displaced and without equal rights.
The process of mass displacement of Palestinians is evident from the figures. During and after the 1948 Nakba – what Palestinians refer to as "the Catastrophe" and Israelis as their "War of Independence" – the Israeli military demolished some 52,000 homes, more than 530 entire villages, towns and urban areas. Not in the heat of battle, but systematically, in order to take the land and prevent the refugees from returning. Eighty-five percent of the Palestinians living in what became Israel, 750,000 people, became refugees – now numbering seven million and still unable to return home.
In the 1967 war, Israel completed its military take-over of Palestine, conquering the West Bank, East Jerusalem and Gaza, resuming the forced displacement of Palestinians. Between 1967-2021, the Israeli authorities demolished more than 55,000 homes, farm structures, businesses, community centers, schools and mosques. Thousands of homes and structures continue to be demolished inside Israel today. The Negev/Nakab Bedouin community of al-Araqib has been demolished and rebuilt by its inhabitants 186 times!
In Jerusalem, ethnic cleansing takes other forms. The Israeli government has built dozens of massive new settlement/neighborhoods throughout and around East Jerusalem, isolating the Palestinian population into small and disconnected enclaves to ensure demographic and physical control. Intentionally inducing a shortage of 25,000 housing units in the Palestinian sector, the Jerusalem Municipality grants virtually no building permits Palestinian housing, while demolishing up to 200 homes a year. Thirty thousand Palestinian homes have received demolition orders. In these "invisible" ways planning is used as a tool of displacement and Judaization.
Evictions of Palestinians from their homes constitutes another form of mass displacement in Jerusalem. Well-funded settler associations, backed by the Israeli courts, police and government, are taking over established Palestinian neighborhoods. Silwan, now renamed "the City of David" by the Israelis; Sheikh Jarrah, now known officially as "Simon the Just" after an ancient rabbi; Ras el-Amud, Jabal Mukaber, the Old City itself, and others. In virtually all neighborhoods in the historic center of Jerusalem, Palestinian families face violent expulsion from their homes as settlers use their considerable funds and legal channels to dispossess them. Forced displacement, however it is done, is a crime against humanity in international law. This is the background to the violent clashes in Sheikh Jarrah, where the last Palestinian families face imminent eviction and replacement by settlers.
Palestinian resistance in all its forms will not, cannot, end until Israel's policy of displacement and ethnic cleansing ends. As long as governments continue to support Israel no matter what, as long as Israel need not fear any significant sanctions, it will have no motivation to alter its historic goal of Judaizing Palestine, with all the violence, human rights abuses and violations of international law that entails. We the people of the world are the Palestinians only ally. We need to make our voices heard in the corridors of power. We repeat:
ICAHD AND INTERNATIONAL ALLIANCE OF INHABITANTS CALLS FOR THE IMMEDIATE END TO ALL HOUSE DEMOLITIONS, EVICTIONS AND DISCRIMINATORY PLANNING. LET OUR VOICES BE HEARD BY THE PEOPLE AND BY GOVERNMENTS!
For further information contact:
The Israeli Committee Against House Demolition
https://icahd.org

Zero Evictions for Palestinians NOW!
www.habitants.org/zero_evictions_campaign/zero_evictions_for_palestinians_now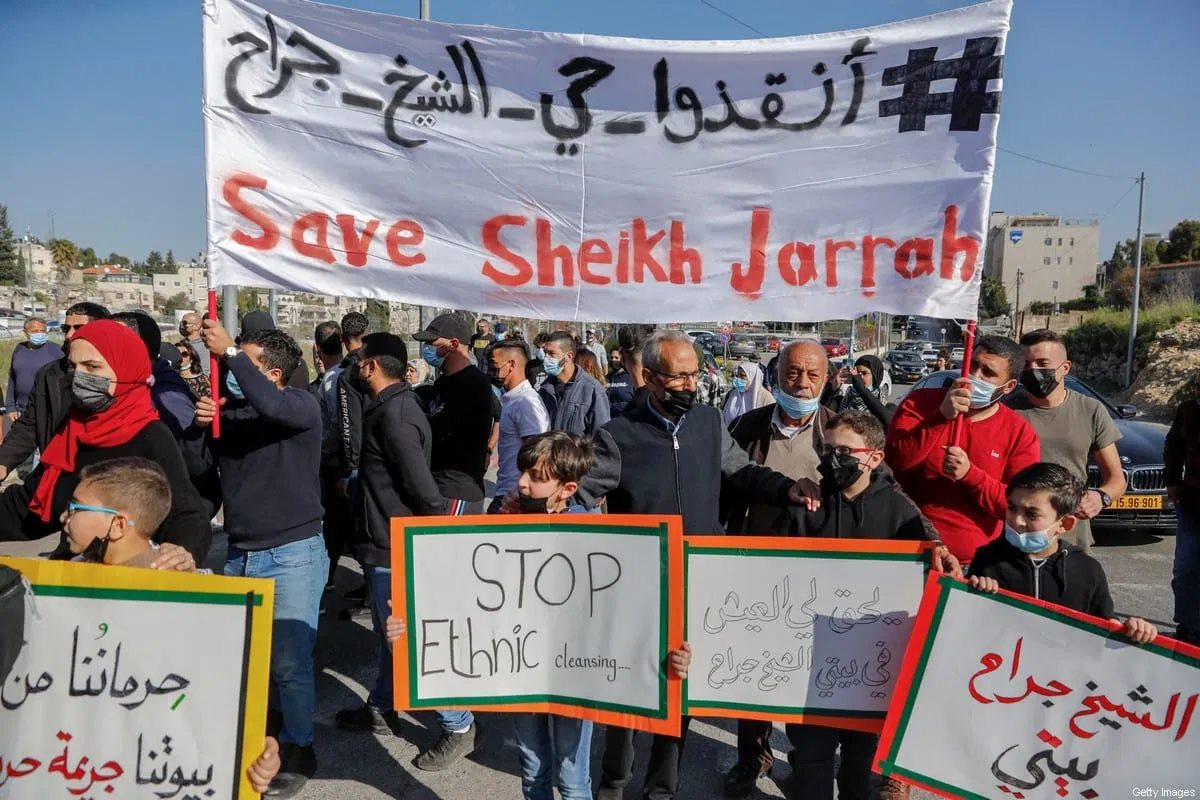 Topics: