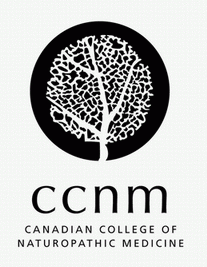 Naturopathic Open House Explores New Wellness Frontier
September 30, 2010
September 30, 2010, Toronto – The Canadian College of Naturopathic Medicine (CCNM), home of the Robert Schad Naturopathic Clinic (RSNC), invites you to attend our annual Open House on Saturday, October 2, from noon to 4:30 p.m.
Where: The Canadian College of Naturopathic Medicine
1255 Sheppard Ave. East, Toronto, at the Leslie subway station
When: Saturday, October 2, noon – 4:30 p.m.
Cost: Free
Join us to learn about naturopathic medicine, how to manage stress, how to prevent and manage diabetes and attend a very special screening of the mental health documentary, "Feeding the Brain." Our offerings include:
Documentary Screening and Panel Discussion:
FEEDING THE BRAIN (12:15 p.m.)
Mental illness is an increasingly pressing issue for Canadians. Over 1 in 5 Canadians will be diagnosed with a mental health disorder in their lifetime, and millions of dollars will be spent on health care and prescription drugs to treat these individuals. The documentary film, Feeding the Brain, explores the urgent need to find treatments for mental illness that do more than merely mask the symptoms.
This film tells a story of the struggles that many face in an effort to treat their mental illness, and presents some of the most promising, albeit less conventional solutions that have been found. Mental illness survivors, researchers and health-care practitioners tell their compelling stories and share the hope of a new paradigm in treating mental illness.
Panelists:
• Renee Rodenkirchen, documentary filmmaker
• Jonathan Prousky, ND, chief naturopathic medical officer, CCNM and author of "Anxiety" and "Principles and Practice of Naturopathic Clinical Nutrition"
• Lydia Hunziker, Medical Program Manager, Canadian Society for Orthomolecular Medicine
Traditional Asian Tongue Diagnosis (all day)
What can your tongue tell you? Traditional Asian Medicine regards external appearance as a reflection of the body's internal processes. Tongue diagnosis has been a principle diagnostic tool in Asian medicine since as far back as the Shang Dynasty (16thC. BC – 1066 BC). The tongue's shape, colour and coating reveal the state of the internal organs.
Discover CCNM (12:15 and 2:30 p.m.)
Take this opportunity to discover CCNM! Learn what it's like to be a CCNM student, meet grads and tour the campus and clinic.
Preventing and Managing Diabetes with Naturopathic Medicine (1:30 p.m.)
Health Canada reports two million people in Canada have diabetes, and another one million are undiagnosed. This session, led by 4th-year clinic interns, is designed to help attendees learn how diet, exercise and lifestyle can help ward off or manage diabetes. Naturopathic modalities are effective in helping those prone to or living with diabetes, and include lifestyle counselling, Asian medicine, clinical nutrition and homeopathy.
Naturopathic Medicine 101 at the Robert Schad Naturopathic Clinic (1:30 p.m.)
RSNC is Canada's largest naturopathic teaching clinic. Attend this session to discover:
• what naturopathic medicine is—and isn't
• how naturopathic medicine treats the whole person
• how an RSNC intern can help you optimize your health
Managing Stress and Adrenal Function with Naturopathic Medicine (2:45 p.m.)
Chronic, low-level stress is common in today's society. Over time, stress exhausts your body, contributing to gland imbalances, diabetes, heart disease, hypertension, cancer, immune suppression, colds/flu, anxiety/depression, digestive disorders, PMS, skin problems and fatigue. In this session, you'll discover how naturopathic medicine can help you reduce and manage the stress in your life.
Also, participate in acupuncture demonstrations, take a clinic or garden tour, and enjoy other interactive displays!
The Canadian College of Naturopathic Medicine (CCNM) is Canada's premier institute for education and research in naturopathic medicine. CCNM offers a rigorous four-year, full-time doctor of naturopathic medicine program. The College educates, develops and trains naturopathic doctors through excellence in health education, clinical services and research that integrate mind, body and spirit.
Naturopathic doctors (NDs) are primary health-care practitioners. Interns at CCNM's Robert Schad Naturopathic Clinic improve their patients' health by identifying and treating the underlying causes of illness, integrating acupuncture/Asian medicine, botanical medicine, nutrition, homeopathic medicine, hydrotherapy/massage and lifestyle counselling.
For more information contact:
Karamjit Singh, Media & Community Relations Officer
416-498-1255 ext. 263
ksingh@ccnm.edu
www.ccnm.edu
For more information contact
:
Catherine Kenwell
Director, Marketing and Communications
Canadian College of Naturopathic Medicine
Phone: 416-498-1255 x 243
Email: ckenwell@ccnm.edu
Website: www.ccnm.edu
Karamjit Singh
Media and Community Relations Officer
CCNM
Phone: 415-498-1255 x 263
Email: ksingh@ccnm.edu
Website: www.ccnm.edu
Click here to view our Sources Listing:
Topics: