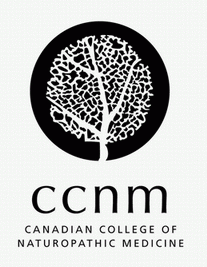 CCIEO reaches last voting round in Aviva Community Fund competition for Whole-person Cancer Care Regardless of Income
December 2, 2010
TORONTO, December 2, 2010 - After garnering more than 6,500 votes in an entry round of the Aviva Community Fund competition and landing in second out of more than 1,100 projects, the "idea" to establish an adjunctive cancer care centre in Ottawa has reached the semi-finals and last voting round. The competition brings together innovative ideas and relies on voter support to win funding for viable community initiatives across Canada.
Cancer has superseded cardiovascular disease as the number one killer in Canada. In the Ottawa region alone, over 5,200 people are diagnosed with cancer annually. A large majority of cancer patients and survivors would like to access high quality complementary and integrative care. Many cancer patients and survivors (~80%) actively use this kind of care, but many do not have adequate resources to cover the costs associated with it.
The early stages of the Canadian Centre for Integrative and Environmental Oncology (CCIEO) stems from the success of CCNM's adjunctive cancer care clinic in Toronto. Since 2007, the Canadian College of Naturopathic Medicine (CCNM) in Toronto has operated an adjunctive cancer care clinic, providing holistic, whole-person care to cancer patients. Using evidence-informed therapies, patients have felt decreased side effects from conventional cancer treatments, increased energy, immune system support, and most importantly, improved quality of life.
Support from the Aviva Community Fund will help create the first integrative cancer and research centre in Eastern Canada. The centre will provide evidence-based adjunctive cancer care for individuals living with cancer, and will develop research into treatment and prevention of the disease. Still in its initial stages of development, the Centre is securing support from local and national stakeholders. Winning the mindshare of Aviva and its supporters will assist in the Centre's success.
"Recognizing that many cancer survivors cannot afford complementary care and specifically naturopathic medicine and hearing about the Aviva Community Fund triggered the idea of using this opportunity to provide free cancer care for those who can't afford it," says Dugald Seely, director of research at CCNM. "I encourage everyone to vote for this idea and not only support the provision of safe and effective whole-person care to those with cancer but to show that this kind of care is needed in Canada."
CCNM is Canada's premier institute for education and research in naturopathic medicine. It offers a rigorous four-year, full-time doctor of naturopathic medicine program. The College educates, develops and trains naturopathic doctors through excellence in health education, clinical services, and research that integrate mind, body and spirit.
Naturopathic doctors (NDs) are primary health-care practitioners. Interns at CCNM's Robert Schad Naturopathic Clinic improve their patients' health by identifying and treating the underlying causes of illness, employing therapies such as lifestyle counselling, nutrition, botanical medicine, acupuncture/Asian medicine, manipulation, homeopathic medicine, and hydrotherapy/massage.
For more information on this idea and competition, please visit the Aviva Community Fund – idea #6149. Voting begins today, (December 2) until December 15.
For more information contact:
Dugald Seely, Director, Research & Clinical Epidemiology
819-827-2002
dseely@ccnm.edu
www.ccnm.edu
For more information contact
:
Catherine Kenwell
Director, Marketing and Communications
Canadian College of Naturopathic Medicine
Phone: 416-498-1255
Email: ckenwell@ccnm.edu
Website: www.ccnm.edu
Click here to view our Sources Listing:
Topics: