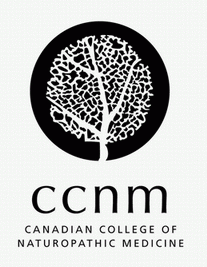 Naturopathic Medicine Week: Supporting Wellness with Complementary Cancer Care at the Robert Schad Naturopathic Clinic
May 5, 2011
TORONTO, May 5, 2011 – After her dad was diagnosed with colon cancer, Susie joined the ranks of those countless family members caring for their ill loved ones. In her efforts to help her father cope, she discovered naturopathic medicine, and the Robert Schad Naturopathic Clinic (RSNC).
Wanting to help him recover, Susie searched for information on diet and supplements. "My dad had jaundice, and we had to get him strong so that he could have chemotherapy, so that he could get better," she says. "We tried naturopathic medicine. We weren't sure it was going to work, but within two months, his appetite, mood, energy—everything changed for the better."
Historically, conventional cancer treatment has been based on the 'tumour-oriented model', which seeks to cure cancer through treatments focused on attacking the tumour—surgery, chemotherapy and radiation. The goals of naturopathic medicine for people undergoing cancer treatment include minimizing side effects of chemical therapies, balancing the body's immune system, increasing energy and well being, and supporting the mind, body and spirit in the healing process.
The adjunctive cancer care shift at the RSNC, the teaching clinic of the Canadian College of Naturopathic Medicine, plays a crucial role in delivering supportive, life-changing therapies to patients living with cancer. It was established in 2007 to provide complementary cancer care for the growing number of cancer patients pursuing alternatives or additions to current standard medical treatment. Under the supervision of a registered naturopathic doctor, patients and clinic interns work together to develop a plan rooted in non-toxic, non-invasive therapies.
The shift takes a holistic approach to cancer care by using scientifically grounded, natural methods to strengthen the body's ability to heal itself. These therapies can include:
• Clinical nutrition – the RSNC uses diet and nutritional supplements to complement traditional cancer treatment options, ensuring that patients have adequate energy and nutrition to help their body heal.
• Intravenous (IV) therapy – administering liquid substances, such as Vitamin C and other vitamins and minerals, directly into the vein is one of the fastest means of delivering substances through the body.
• Botanical (herbal) medicine – plant substances address a variety of health concerns, and in general, work synergistically with the body's own chemistry with few side effects.
• Homeopathic medicine – based on the principle of "like cures like", homeopathic medicine works in a subtle yet powerful way to stimulate healing and complement other cancer therapies.
• Asian medicine – acupuncture and Asian herbs unify and harmonize imbalances, stimulating the immune system and healing response.
• Psychological medicine – mental attitudes and emotional states often influence physical illness. Stress management techniques and individual counselling is an integral component of healing.
Learn more about the adjunctive cancer care shift and the RSNC at our special meet-and-greet information session, Meet the New RSNC Interns taking place on Monday, May 9 beginning at 6 p.m.
The Canadian College of Naturopathic Medicine (CCNM) is Canada's premier institute for education and research in naturopathic medicine. CCNM offers a rigorous four-year, full-time doctor of naturopathic medicine program. The College educates, develops and trains naturopathic doctors through excellence in health education, clinical services and research that integrate mind, body and spirit.
###
For more information contact:
Karamjit Singh, Media and Community Relations Officer
416-498-1255 ext. 263
ksingh@ccnm.edu
www.ccnm.edu
For more information contact
:
Karamjit Singh
Media and Community Relations Officer
CCNM
Phone: 416-498-1255 x 243
Email: ksingh@ccnm.edu
Website: www.ccnm.edu
Click here to view our Sources Listing:
Topics: