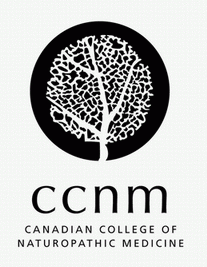 Naturopathic Medicine Week: Use naturopathic medicine to help optimize your health as your get older
May 6, 2011
TORONTO, May 5, 2011 - As children, our parents always told us to eat our fruits and vegetables because they were good for us. As teenagers, it was all about exercising and being active, while keeping our consumption of junk food at a minimum. As adults, it's a culmination of both being healthy and keeping fit. But what happens when we become seniors? Nowadays, we are spending so much time and money on slowing down or reversing the aging process, that not much is known on how to simply age well.
Incorporating a naturopathic doctor (ND) to one's health-care team is one option that can help further optimize your health.
"NDs can provide a lot of guidance on specific approaches to disease prevention. There are numerous natural medicines and approaches that can relieve suffering and increase the number of years free from disability," says Jonathan Prousky, ND, and Chief Naturopathic Medical Officer at the Robert Schad Naturopathic Clinic (RSNC).
Prousky refers to what he calls the Overnutrition-Malnutrition Syndrome as a cause for concern, especially for seniors. The overnutrition part refers to a lifetime of eating a diet lacking in necessary nutrients, low in water and fiber and high in saturated fats and sugars. The malnutrition part refers to the marginal or subclinical nutritional deficiencies that result from the chronic overnutrition. Combating this syndrome requires addressing one's diet.
"I like to be inclusive with my dietary recommendations instead of exclusive. That includes increasing consumption of fish, lean meat or chicken, vegetables and fruits high in potassium (bananas, oranges, etc.). Fruit juices should be diluted with a minimum of 50 per cent water and wine and other alcoholic beverages should be consumed moderately," he advises.
Getting older requires more than just eating the right foods though. It's also about knowing what nutrients our bodies need to function properly.
***
The RSNC team can help the entire family—from newborns to seniors—with acute and chronic conditions. Learn more about naturopathic medicine and the RSNC at our special meet-and-greet information session, Meet the New RSNC Interns taking place on Monday, May 9 beginning at 6 p.m.
The Canadian College of Naturopathic Medicine (CCNM) is Canada's premier institute for education and research in naturopathic medicine. CCNM offers a rigorous four-year, full-time doctor of naturopathic medicine program. The College educates, develops and trains naturopathic doctors through excellence in health education, clinical services and research that integrate mind, body and spirit.
###
For more information contact:
Karamjit Singh, Media and Community Relations Officer
416-498-1255 ext. 263
ksingh@ccnm.edu
www.ccnm.edu
For more information contact
:
Karamjit Singh
Media and Community Relations Officer
Canadian College of Naturopathic Medicine
Phone: 416-498-1255 x 263
Email: ksingh@ccnm.edu
Website: www.ccnm.edu
Click here to view our Sources Listing:
Topics: