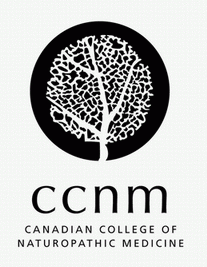 Canadian College of Naturopathic Medicine's new service provides greater accessibility to aspiring naturopathic doctors
June 8, 2011
TORONTO, June 9, 2011: The Canadian College of Naturopathic Medicine has joined forces with other accredited naturopathic colleges to offer the first centralized application service for naturopathic medical (ND) school applicants.
Furthering its mission to make naturopathic medical education accessible to an increasing number of qualified students, CCNM and the Association of Accredited Naturopathic Medical Colleges (AANMC) will launch the Naturopathic Doctor Centralized Application Service (NDCAS) in September, 2011.
"This is a very positive step for CCNM and the naturopathic profession," explains Patti Scott, CCNM's associate director of student services and chair of the NDCAS committee. "It puts us on a level playing ground with most other healthcare professions that have been using centralized application services for years."
NDCAS will serve to streamline and simplify the application process for prospective students applying to multiple ND schools, thereby reducing both time and cost. The applicant will simply submit a single application through NDCAS and select his or her schools of choice. Those who apply through NDCAS submit only one set of transcripts, essays and reference letters. The application may be completed all at once or over multiple sittings, and the single application fee is payable via e-commerce transaction. Student applicants may then monitor the progress and status of their application online, and may acquire assistance through the helpline during business hours.
"A centralized application service will allow CCNM and the AANMC to establish a database of applicant characteristics which we can then use to cater our recruitment efforts accordingly," Scott says. "We'll spend less time related to the collection, entry, and analysis of admissions documents and will be able to focus more of our energy on building lasting relationships with our prospective students and applicants."
Ultimately, the service provides direct access to all participating ND schools in one convenient, online location.
"We're excited about the positive environmental impact of the NDCAS," adds Scott. "We will now receive all admissions applications and supporting documents in soft copy, reducing the amount of paper required for each application."
But the focus of the NDCAS rests with the applicants. The service will cut down on the time and cost required to apply to naturopathic medical schools. Applicants will now be able to submit essays and other documents, pay their application fees, and check the status of their application at any time from their computer or mobile phone.
At this time the following naturopathic medical (ND) schools plan to offer this online service to their fall 2012 applicants:
• Boucher Institute of Naturopathic Medicine, Vancouver, British Columbia
• Canadian College of Naturopathic Medicine, Toronto, Ontario
• Southwest College of Naturopathic Medicine & Health Sciences, Phoenix, Arizona
• University of Bridgeport College of Naturopathic Medicine, Bridgeport, Connecticut
For information or questions about NDCAS please contact Patti Scott, NDCAS Chair, at pscott@ccnm.edu or call 416-498-1255 x 267.
ABOUT CCNM
The Canadian College of Naturopathic Medicine (CCNM) is Canada's premier institute for education and research in naturopathic medicine. CCNM offers a rigorous four-year, full-time doctor of naturopathic medicine program. The College educates, develops and trains naturopathic doctors through excellence in health education, clinical services and research that integrate mind, body and spirit.
ABOUT THE AANMC
The Association of Accredited Naturopathic Medical Colleges (www.AANMC.org) was established in February 2001, to propel and foster the naturopathic medical profession by actively supporting the academic efforts of accredited and recognized schools of naturopathic medicine.
For more information contact
:
Patti Scott
Associate Director, Student Services
Canadian College of Naturopathic Medicine
Phone: 416-498-1255
Email: pscott@ccnm.edu
Website: www.ccnm.edu
Click here to view our Sources Listing:
Topics: