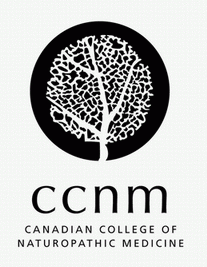 CCNM Studying Systemic Barriers and Naturopathic Approaches to Health Care in Transgender Population
June 29, 2011
Toronto, June 29, 2011: Research being conducted by the Canadian College of Naturopathic Medicine (CCNM) will examine barriers to health care in transgender populations and determine means to improve their experiences with naturopathic medical care.
Research indicates that transgender individuals experience barriers and challenges when navigating their health care needs. "Existing research on transgender peoples' encounters with the medical community demonstrates that trans people and their bodies are frequently misunderstood by physicians," explains Renata Mola, BA (Hons), researcher and first-year student at CCNM. "In some cases," she adds, "medical services may even be denied to transgender patients."
Naturopathic doctors (NDs) offer a holistic approach to health, and in addition to providing primary care they can offer a wide variety of support to transgender patients.
"Whether it is helping to prepare the body and mind for surgery, or supporting the patient through the emotional aspects of transition, NDs have a wide range of skills to offer their transgender patients," says Mola. "To date, no research has examined transgender peoples' experiences with the naturopathic medical community. This study aims to explore naturopathic physicians' knowledge and awareness of trans-related health issues through the lived experiences of transgender patients."
The ultimate goal of this study is to start a dialogue within the naturopathic medical community about transgender health, and how the profession can better serve the transgender community.
For the study, CCNM is recruiting people who self-identify as transgender, transsexual/gender queer, differently gendered or two-spirit, and are between 18 and 64 years of age. Participants must have seen a naturopathic doctor at some point and be willing to share their experiences.
The study will involve a 30-45 minute phone or face-to-face interview with a researcher. All information will be kept confidential, and no identifying information will be communicated in the reporting of the study.
Register at http://www.ccnm.edu/study/4218/naturopathic_medicine_and_trans_health
The Canadian College of Naturopathic Medicine (CCNM) is Canada's premier institute for education and research in naturopathic medicine. CCNM offers a rigorous four-year, full-time doctor of naturopathic medicine program. The College educates, develops and trains naturopathic doctors through excellence in health education, clinical services and research that integrate mind, body and spirit.
Naturopathic doctors (NDs) are primary healthcare practitioners. Interns at CCNM's Robert Schad Naturopathic Clinic improve their patients' health by identifying and treating the underlying causes of illness, integrating acupuncture/Asian medicine, botanical medicine, nutrition, homeopathic medicine, hydrotherapy/massage and lifestyle counselling.
For more information:
Renata Mola at 416.498.1255 Ext. 324 rmola@ndnet.ccnm.edu OR
Kieran Cooley at kcooley@ccnm.edu
For more information contact
:
Kieran Cooley
Associate Director, Research
Canadian College of Naturopathic Medicine
Phone: 416-498-1255 x 324
Email: kcooley@ccnm.edu
Website: www.ccnm.edu
Click here to view our Sources Listing:
Topics: