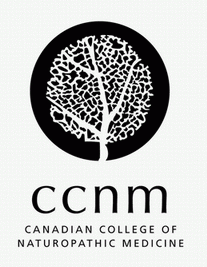 SURVEY FINDS ONTARIO PATIENTS SAY NATUROPATHIC MEDICINE REDUCES USE OF PRESCRIPTION MEDICATIONS AND EMERGENCY ROOM VISITS
September 8, 2011
September 8, 2011 (TORONTO) — A new survey commissioned by the Canadian College of Naturopathic Medicine reveals that almost half of Ontarians treated by naturopathic doctors report naturopathic medicine has helped reduce their use of prescription drugs. Further, approximately 4 in 10 of those individuals report fewer visits to their family doctors and 3 in 10 to hospitals as a result of the care they receive from naturopathic doctors.
Ontarians seeking more natural approaches to health and wellness are increasingly turning to naturopathic medicine. The survey conducted in August 2011 found that 72% of Ontarians familiar with the practice view naturopathic medicine positively, 43% say they are familiar with the practice and an estimated 18% of all adult Ontarians— an estimated two million people—have seen a naturopathic doctor.
According to the survey, women are both more likely to be familiar with naturopathic medicine (49% versus 36%) and more likely to have a positive impression of it (77% versus 66%) as compared to men. Of interest, the Ontario Ministry of Finance reports that females in Ontario enjoy a life expectancy which is over four years longer than their male counterparts.
"These results show more Ontario residents are not only increasingly using complementary therapies, but also indicating that naturopathic medicine is an effective alternative to help relieve the cost pressures on the publicly-funded provincial health system," says Nick DeGroot, a naturopathic doctor and dean of the Canadian College of Naturopathic Medicine.
The demand for naturopathic medicine continues to grow with 41% of respondents indicating they are likely to see a naturopathic doctor in the next few years, and over half of these anticipating a visit within the next 12 months.
Moreover, the survey showed that there is a general movement moving towards selecting naturopathic medicine as a treatment option based on a strong desire for more natural approaches to boosting and maintaining health. In fact, survey respondents currently seeking treatment from naturopathic doctors indicate they are seeking more natural approaches to health and wellness (67%) as opposed to being motivated by a dissatisfaction with traditional health services (4%).
"The naturopathic treatment for my psoriasis has allowed me to make outstanding progress, despite the fact that I'd been treated for the past three years with steroids and other traditional treatments with limited success," says Andrew Tappin, a patient at the Robert Schad Naturopathic Clinic. "My psoriasis gradually and consistently diminished, and I've also experienced a new burst of energy, clarity of thought and tremendously improved sleep patterns. The naturopathic care I've received has given me my life back," adds Tappin.
This study was conducted by Innovative Research Group Inc. through random digit dialling telephone interviews among a sample of 606 English speaking Ontarians, 18 years of age or older. The interviews were conducted between August 17th and August 23rd, 2011. Up to eight call-backs were made in the case of non-response. Using 2006 Census data from Statistics Canada, the results were weighted according to region, age and gender to ensure a sample representative of the entire Ontario adult population. After weighting a sample of this size, the aggregate results are considered accurate to within ±4.0% (19 times out of 20). The margin of error will be larger within each sub-grouping of the sample.
About the Canadian College of Naturopathic Medicine
The Canadian College of Naturopathic Medicine (CCNM) is Canada's premier institute for education and research in naturopathic medicine. CCNM offers a rigorous four-year, full-time doctor of naturopathic medicine program. The College educates, develops and trains naturopathic doctors through excellence in health education, clinical services and research that integrate mind, body and spirit.
In Ontario, naturopathic doctors (NDs) are regulated health-care practitioners. Currently, the profession is transitioning to new regulation within the Regulated Health Professions Act. Visits to naturopathic doctors are typically half an hour or more in length, and involve standard medical diagnostic assessments as well as a range of therapies including lifestyle counselling, nutrition, botanical medicine, acupuncture/Asian medicine, homeopathic medicine, and hydrotherapy/massage.
For further info, contact:
Catherine Kenwell, Director, Marketing and Communications, CCNM
ckenwell@ccnm.edu
416-498-1255 extension 243
For more information contact
:
Catherine Kenwell
Director, Marketing and Communications
Canadian College of Naturopathic Medicine
Phone: 416-498-1255
Email: ckenwel@ccnm.edu
Website: www.ccnm.edu
Click here to view our Sources Listing:
Topics: