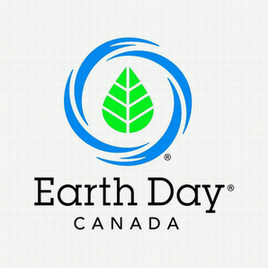 Economic Downturn Furthers Environmental Action
April 20, 2009
TORONTO — The global economic downturn has revitalized an old sensibility in Canadian homes, the art of prioritizing `needs vs. wants′. And it′s no longer prioritizing a new car versus a tropical getaway. With the unemployment rate reaching 8.0% in March, the highest in seven years, and expected job losses of 50,000 or more in 2009, Canadians have been forced to examine their daily habits in order to save money.
"What many people are starting to realize is that changing the small things they do at home and in their daily routines can add up to extra money in their pocket while helping lessen their impact on the environment," states Jed Goldberg, Earth Day Canada President. "It′s a win-win situation for Canadian citizens and the environment."
There are many simple actions you can take to save money and lessen your impact on the environment. You can reduce your summer energy bills by changing your thermostat from 240C to 250C. Walk, cycle, car pool and use public transportation. Wash clothes in cold water, wash full loads and hang to dry. Take a `staycation′ and vacation close to home. Choose local and organic foods that are in season, and eat lower on the food chain.
"Environmental groups have been working to change the daily habits of Canadians for years. The global economic downturn has families recognizing the economic savings associated with living environmentally responsible," says Jed Goldberg, President of Earth Day Canada. "Through adopting simple everyday environmental actions, the family benefits financially and, in the end, everyone benefits through supporting a healthier environment."
Earth Day Canada is helping Canadians save money and decrease their impact on the environment everyday through their EcoAction Teams program. Individuals, households and municipalities across Canada are getting in on the action and tracking their financial and environmental savings through a personalized savings report.
To take environmental action year-round and save money in the process, visit www.ecoactionteams.ca to learn more.
About Earth Day Canada
Earth Day Canada (EDC), a national environmental charity founded in 1990, provides Canadians with the practical knowledge and tools they need to lessen their impact on the environment. In 2004 it was recognized as the top environmental education organization in North America, for its innovative year-round programs and educational resources, by the Washington-based North American Association for Environmental Education, the world's largest association of environmental educators. In 2008 it was chosen as Canada′s "Outstanding Non-profit Organization" by the Canadian Network for Environmental Education and Communication. EDC regularly partners with thousands of organizations in all parts of Canada. www.earthday.ca
For more information contact
:
Keith Treffry
Communications Director
Earth Day Canada
Phone: 416.599.1991 x 107
Email: keith@earthday.ca
Website: www.earthday.ca
Topics: