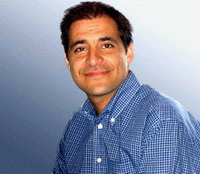 Author concerned Canadians may get caught up in low rate hype
April 23, 2009
Ottawa - Robert Abboud, a Certified Financial Planner (CFP) and author of the book, No Regrets, A Common Sense Guide to Achieving and Affording Your Life Goals who warned 2 years ago of the upcoming Spendemic is raising the alarm again.
Canadians may not yet realize that the recessionary effects are going to be felt across the board. They need to refocus their minds towards paying down their debts not borrowing more. Canadians′ savings rates are still at historic lows while spending rates are still at historic highs. The combination of these two elements could prove financially lethal.
In the early eighties Canadians owed about $0.52 for each dollar of disposable income, by 2007 they owed $1.27 . With unemployment expected to top at least 10%, how many Canadians could afford to live for 6 months if they were laid off tomorrow?
Abboud believes Canadians don′t understand how this excessive spending will affect them down the road. "Consumers are constantly bombarded by "don′t pay a cent" ads. I don′t think people realize how long it takes to pay off debt."
A typical credit card debt of $10,000 would take 20 years to pay off at $150/month. Over the lifetime of the debt it would cost almost $26,000 in interest alone!
Abboud says people need to get a handle on their month-to-month finances and put everything into perspective. Abboud′s book, No Regrets, offers up a tried and true solution to this crisis called The Envelope System. The Envelope System is helping Canadians live in the best place in the world, within their means.
For more information contact
:
Robert Abboud
CFP
Phone: 613-841-8550
Email: rob@wealthstrategies.com
Website: www.lifegoalsplanning.com
Topics: