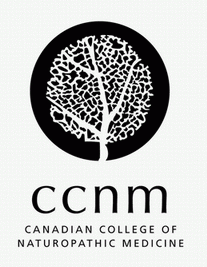 CCNM student′s research examines impact of trigger point therapy for athletic injuries
April 24, 2009
TORONTO -: Musculoskeletal injuries are a devastating setback for athletes, and a quick recovery with minimal pain and interruptions in lifestyle and training is critical. Many sports-related injuries are related to myofascial trigger points (MTrPs), which can develop through trauma, whether from repetitive strain or blatant injury.
Tracey Teasdale, B.Sc., a fourth year clinical intern at the Canadian College of Naturopathic Medicine (CCNM) and an athlete and coach, practices on a sports medicine rotation at the Robert Schad Naturopathic Clinic. Teasdale recently received the 2008 Sport Information Resource Centre (SIRC) Research Award for her exploration into the impact of dry needling for myofascial trigger point relief.
"Myofascial trigger points (MTrPs) are tender spots within a shortened band in a muscle," explains Teasdale. "Athletes are often prone to MTrP injuries, because they train, race and play hard."
And the impact can be overwhelming. Proper structure and function of skeletal muscle, and enhanced recovery from injury is vital to performance. MTrP trauma can cause local and referred pain, and limitations in strength, flexibility, range of motion, circulation and nerve conduction, which in turn sets up the athlete up for more injury.
"As a result of the pain, athletes end up losing quality sleep and ultimately the ability to train effectively," says Teasdale. "Often, the pain prohibits or profoundly limits regular daily activity."
Identifying and treating these MTrPs can have a profound effect for an athlete in pain. A number of studies have shown that dry needling using acupuncture needles can decrease pain and increase range of motion, and may result in faster healing. Acupuncture needles have an analgesic effect, altering the spinal cord pathways for pain, releasing endorphins, and inhibiting pain receptors.
"Inserting a needle directly into the MTrP mechanically breaks up the tender spots and restores normal function to the tissue," Teasdale reports.
While both wet and dry needling have been shown to be effective throughout the literature, dry needling with acupuncture needles is as effective and is less invasive than wet needling, which involves injecting local anesthetics.
Treatments such as physiotherapy and standard care have proven to be less effective than dry needling, says Teasdale.
Tracey Teasdale graduated from McMaster University with an honours bachelor of science in kinesiology. She will graduate from the Canadian College of Naturopathic Medicine this spring. Teasdale treats and educates athletes across all ages and skill levels. In addition to her long history of participation in athletics and coaching, she is furthering the knowledge of best practices in sports medicine.
The SIRC Research Award recognizes outstanding sport research in Canada. The SIRC Research Development Award is designed to encourage development of research writing skills, with an emphasis on preparing research reports that are comprehensive and yet can be disseminated and understood throughout the sporting community. Teasdale received the award in the Health and Sport category for her research study, "Safety, effectiveness and impact of dry needling trigger points in athletes: a systematic review."
The Canadian College of Naturopathic Medicine (CCNM) is Canada's premier institute for education and research in naturopathic medicine. CCNM offers a rigorous four-year, full-time doctor of naturopathic medicine program. The College educates, develops and trains naturopathic doctors through excellence in health education, clinical services and research that integrate mind, body and spirit.
###
For more information contact:
Catherine Kenwell, Director, Marketing & Communications
416-498-1255 ext. 243
ckenwell@ccnm.edu
www.ccnm.edu
For more information contact
:
Catherine Kenwell
Director, Marketing and Communications
Canadian College of Naturopathic Medicine
Phone: 416-498-1255
Email: ckenwell@ccnm.edu
Website: www.ccnm.edu
Topics: