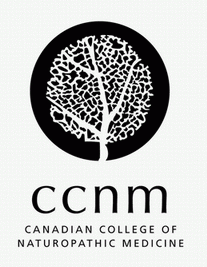 Symposium Examines the Role of Naturopathic Medicine in a Patient-centred Health Care System
October 19, 2009
CCNM is holding its first-ever symposium, "The Role of Naturopathic Medicine in a Patient-centred Health Care System", on Thursday, October 22 from 1 – 4:30 p.m.
Naturopathic medicine will soon be regulated under Ontario′s Regulated Health Professions Act. At the same time, the Ontario government is increasing its focus on chronic disease management within a fiscally sustainable health-care system. This symposium will examine what other jurisdictions have learned from the integration of naturopathic medicine into the health-care system.
Featured symposium speakers and topics include:
Best practices in the regulatory support for naturopathic medicine and integrated health care - Paul Mittman, President, Southwest College of Naturopathic Medicine
The integration of alternative therapies into a patient-centred model of community health care - Suzanne Boggild, CEO, Sherbourne Health Centre
The rationale for the various elements within the expanded scope of practice in British Columbia – Christoph Kind, President, British Columbia Naturopathic Association
Research on the efficacy of naturopathic medicine in treating chronic conditions - Dugald Seely, Director of Research, CCNM
The symposium is being held in the CCNM Lecture Theatre. If you are interested in attending, please RSVP to healthcare@ccnm.edu by end of day Tuesday, October 20 to reserve your place. CCNM is located at 1255 Sheppard Avenue East, Toronto (at Leslie subway station).
The Canadian College of Naturopathic Medicine (CCNM) is Canada's premier institute for education and research in naturopathic medicine. CCNM offers a rigorous four-year, full-time doctor of naturopathic medicine program. The College educates, develops and trains naturopathic doctors through excellence in health education, clinical services and research that integrate mind, body and spirit.
Naturopathic doctors (NDs) are primary healthcare practitioners. Interns at CCNM′s Robert Schad Naturopathic Clinic improve their patients′ health by identifying and treating the underlying causes of illness, integrating acupuncture/Asian medicine, botanical medicine, nutrition, homeopathic medicine, hydrotherapy/massage and lifestyle counselling.
- 30 -
For more information contact:
Karamjit Singh, Media and Community Relations Officer
416-498-1255 ext. 263
ksingh@ccnm.edu
www.ccnm.edu
For more information contact
:
Karamjit Singh
Media and Community Relations Officer
Canadian College of Naturopathic Medicine
Phone: 416-498-1255 x 263
Email: ksingh@ccnm.edu
Website: www.ccnm.edu
Catherine Kenwell
Director, Marketing and Communications
Canadian College of Naturopathic Medicine
Phone: 416-498-1255 x 243
Email: ckenwell@ccnm.edu
Topics: