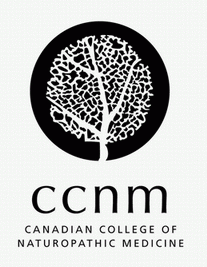 CCNM's New Integrated Healthcare Centre Offers Patients a Variety of Health and Wellness Options
October 19, 2009
The Canadian College of Naturopathic Medicine (CCNM) is celebrating the grand opening of the CCNM Integrated Healthcare Centre (IHC) on Tuesday, October 20 at 6:30 p.m.
The CCNM IHC is a private professional clinic featuring a variety of health-care providers operating their private practices.
What began as an initiative with current faculty to provide space to treat private patients provided us a wonderful opportunity to build a truly integrative approach to health care within our current facilities. As a result, the CCNM IHC now broadens CCNM′s clinical services to allow patients to see a variety of single health-care providers in one location.
While CCNM continues to focus on naturopathic medicine, the CCNM IHC is designed to attract other professionals such as massage therapists, chiropractors, counselors and other medical professionals, in order to create a truly integrated health-care experience for patients and practitioners alike.
***
The Canadian College of Naturopathic Medicine (CCNM) is Canada's premier institute for education and research in naturopathic medicine. CCNM offers a rigorous four-year, full-time doctor of naturopathic medicine program. The College educates, develops and trains naturopathic doctors through excellence in health education, clinical services and research that integrate mind, body and spirit.
Naturopathic doctors (NDs) are primary healthcare practitioners. They improve their patients′ health by identifying and treating the underlying causes of illness, integrating acupuncture/Asian medicine, botanical medicine, nutrition, homeopathic medicine, hydrotherapy/massage and lifestyle counselling.
For more information contact:
Karamjit Singh, Media & Community Relations Officer
416-498-1255 ext. 263
ksingh@ccnm.edu
www.ccnm.edu
For more information contact
:
Karamjit Singh
Media and Community Relations Officer
Canadian College of Naturopathic Medicine
Phone: 416-498-1255 x 263
Email: ksingh@ccnm.edu
Website: www.ccnm.edu
Topics: