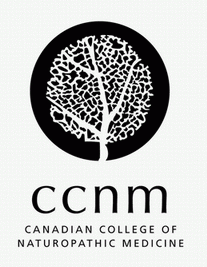 CCNM Applauds the Awarding of ND Prescribing Rights in Ontario
October 20, 2009
The Standing Committee on Social Policy has voted unanimously to amend the Naturopathy Act through Bill 179, awarding Ontario′s naturopathic doctors (NDs) the controlled act of "prescribing, dispensing, compounding or selling a drug designated in the regulations."
"This was our main ask and we are delighted to see it in the Bill," says Dr. Bob Bernhardt, president and CEO of the Canadian College of Naturopathic Medicine (CCNM). "It is imperative that Ontario NDs retain access to the natural substances used in their practices, in order for the college to offer the full range of clinical training expected by the jurisdictions to which our graduates locate to practice."
Final approval of the Bill is expected by the end of the year. Access to this controlled act is expected to come into effect at the time of transition of the regulation of NDs from the Drugless Practitioners′ Act (DPA) to the Regulated Health Professions Act (RHPA). Currently, NDs are regulated under the antiquated DPA, established almost 85 years ago. Upon completion of the transition process, a new regulatory college will be in place, along with new rules for the profession. The full scope of prescribing authority will be determined by the Ministry of Health and Long-term Care, based on the advice of the transitional council.
The right to prescribe was one of several recommended amendments to the Act. Specifically, CCNM recommended amendments to Bill 179 to accomplish the following:
•Protect the current practice of naturopathic doctors (NDs) in the province through providing NDs with unambiguous authority for "prescribing, compounding, dispensing or selling a drug designated in the regulations".
•Clarify ND scope of practice through amending the Naturopathy Act, 2007 to include the controlled act of communicating a diagnosis as compared to the current, confusing reference to communicating a "naturopathic diagnosis".
•Ensure NDs have access to the diagnostic tools they require, in particular, unambiguous access to lab testing and specimen collection.
"The government has stated that access to labs can be maintained through regulatory changes and we will work towards that end," explains Dr. Bernhardt. "In addition, we will continue to seek an amendment to the Naturopathy Act with respect to the term `naturopathic diagnosis′."
The Canadian College of Naturopathic Medicine (CCNM) is Canada's premier institute for education and research in naturopathic medicine. CCNM offers a rigorous four-year, full-time doctor of naturopathic medicine program. The College educates, develops and trains naturopathic doctors through excellence in health education, clinical services and research that integrate mind, body and spirit.
Naturopathic doctors (NDs) are primary healthcare practitioners. Interns at CCNM′s Robert Schad Naturopathic Clinic improve their patients′ health by identifying and treating the underlying causes of illness, integrating acupuncture/Asian medicine, botanical medicine, nutrition, homeopathic medicine, hydrotherapy/massage and lifestyle counselling.
###
For more information contact:
Catherine Kenwell, Director, Marketing and Communications
416-498-1255 ext. 243
ckenwell@ccnm.edu
www.ccnm.edu
For more information contact
:
Catherine Kenwell
Director, Marketing and Communications
Canadian College of Naturopathic Medicine
Phone: 416-498-1255 x 243
Email: ckenwell@ccnm.edu
Website: www.ccnm.edu
Topics: