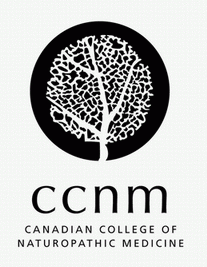 CCNM Honours $3-Million Bequest From Lucy Hopkins
October 29, 2009
Toronto – On Thursday, October 29, the Canadian College of Naturopathic Medicine (CCNM) will recognize Lucy Hopkins, a Toronto resident who left a $3-million remainder trust to the College.
Hopkins was born in the Ukraine but immigrated to Canada with her mother. She found success in the sales industry, first as an Avon saleswoman and then more substantially in real estate. She also had a very strong interest in complementary and alternative health care.
"CCNM is delighted to receive such a generous bequest from a wonderful role model for our students," says Bob Bernhardt, President and CEO of CCNM.
"Lucy Hopkins blazed an early trail for women in a commercial real estate market that was heavily male dominated at the time of her success. Her bequest will provide much needed financial support to individuals who are training to become trailblazers in developing a new model of health care that focuses on maintaining and restoring health through caring proactive care. This donation is a wonderful example of how an individual can extend their positive impact on the world through planned giving."
Lucy passed away on October 5th, 2005 after a battle with cancer. She is survived by her daughter, Barbara Payne.
"Perhaps with my mother's help, more students will be given a chance to study naturopathic medicine that they otherwise wouldn't have," says Payne.
A portrait of Lucy Hopkins will be unveiled at CCNM on Thursday at 2 p.m.
The Canadian College of Naturopathic Medicine (CCNM) is Canada's premier institute for education and research in naturopathic medicine. CCNM offers a rigorous four-year, full-time doctor of naturopathic medicine program. The College educates, develops and trains naturopathic doctors through excellence in health education, clinical services and research that integrate mind, body and spirit.
Naturopathic doctors (NDs) are primary health care practitioners. Interns at CCNM′s Robert Schad Naturopathic Clinic improve their patients′ health by identifying and treating the underlying causes of illness, integrating acupuncture/Asian medicine, botanical medicine, nutrition, homeopathic medicine, hydrotherapy/massage and lifestyle counselling.
For more information contact:
Catherine Kenwell, Director, Marketing and Communications
416-498-1255 ext. 243
ckenwell@ccnm.edu
www.ccnm.edu
For more information contact
:
Catherine Kenwell
Director, Marketing and Communications
Canadian College of Naturopathic Medicine
Phone: 416-498-1255 x 243
Email: ckenwell@ccnm.edu
Website: www.ccnm.edu
Topics: