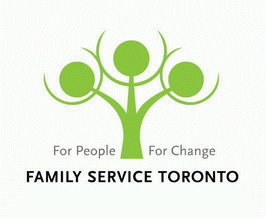 Family Day project transforms family stories into permanent keepsakes
January 22, 2010
~ Family Service Toronto offers free recording space and equipment for people to preserve their family stories ~
TORONTO, January 21, 2010 In honour of Ontario Family Day (February 15), community service agency Family Service Toronto (FST) will celebrate the diversity of Toronto families with a week-long event to record their stories. Called Im Listening: Conversations for Keeps, the project invites families to come to FSTs downtown location to record a 40-minute conversation in which they recall family memories and histories. Each recording will be burned to a CD for the family to take with them.
We think this is the first event of its kind for the city, says Jo-Anne Liburd, FSTs manager of marketing and communications, but it is perfect for a place like Toronto, which is home to such diverse families from traditional to same-sex parents, new immigrants to seventh generation Canadians, low income families to the very wealthy. Regardless of our age or position, something we all share is compelling stories of our experiences. Im Listening is a way to connect a familys past with its present and future. Sharing stories brings us closer together, which helps build stronger families and communities. We want to celebrate that and make it possible to preserve those memories forever.
Im Listening: Conversations for Keeps is a free event. Any member of the public can register by going to Family Service Torontos Family Day website: www.familydaytoronto.org. Space is limited.
Event: Im Listening: Conversations for Keeps
When: Monday, February 8, 2010 to Friday, February 12, 2010, 5:30 p.m. to 9:00 p.m.
Where: Family Service Toronto, 355 Church Street, Toronto
Details: In private discussion rooms with recording equipment, family members (up to three individuals) will participate in a scheduled 40-minute conversation recalling family memories. A recording of the conversation will be burned to a CD, which the participants will receive immediately, along with a family portrait taken by volunteer photographers.
For further information:
Jo-Anne Liburd, Manager, Marketing and Communications, Family Service Toronto
416-595-4045
For more information contact
:
Jo-Anne Liburd
Manager, Marketing and Communications
Family Service Toronto
Phone: 416-595-4045
Email: jo-anneli@familyservicetoronto.org
Website: www.familyservicetoronto.org
Click here to view our Sources Listing:
Topics: