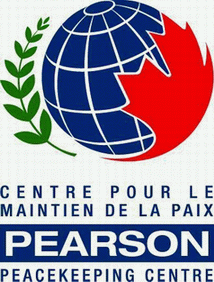 UN Police Course to Help Increase Capacity in Peacekeeping Missions
May 17, 2010
Brasilia, Brazil (May 17, 2010) – The Pearson Peacekeeping Centre (PPC) along with the
Military Police of the District of Brasilia is holding its first UN Police Pre-deployment (UNPOL)
course in Latin America from May 17 to 28 at the Police Academy in Brasilia, Brazil. This is also
the first time a course of this kind is offered in English. Upon completion, participants will be
able to perform effectively as international police officers participating in UN peacekeeping
missions.
"The level of Latin American police contributions to UN Peacekeeping Missions is significantly
lower than that of the military; with some countries having no officers deployed," says Peter
Miller, Vice President of Programs at the PPC. "Through this course, we are assisting the Latin
America Police Services to increase their number of deployable officers with the skills needed for
a UN mission."
The UNPOL course begins with an introduction to complex peace operations and the role of a
United Nations police officer. Other topics covered are: community-based policing, report
writing, the United Nations Code of Conduct and dealing with vulnerable groups, which include
women, children, the elderly and the disabled.
"We want to open the door for the Latin American police officers, especially women, who want
to be deployed into missions," says Mike Snell, project manager of the LAPCB project. "The
English-speaking course not only allows for the participants to share information and to make
partnerships with other Latin American countries, but it gives them a chance to practice a
language that will help them work with colleagues around the world."
The Latin America Peacekeeping Capacity Building Project (LAPCB), funded by the Department
of Foreign Affairs and International Trade of Canada, works in partnership with Latin American
Training Centres, especially those in association with La Asociación Latinoamericana de Centros
de Entrenamientos para Operaciones de Paz (ALCOPAZ). The project goal is to increase the
training centres' capacity to provide civilian, military and police support for United Nations (UN)
peace operations, as well as improve the levels of communication and integration between the
Latin American countries they work with.
The Pearson Peacekeeping Centre is a Canadian institution dedicated to enhancing the
effectiveness of international peace operations through research, education, training and capacity
building.
For more information contact
:
Lucie Laurion
Director, Communications
Pearson Peacekeeping Centre
Phone: 613-520-5617
Email: llaurion@peaceoperations.org
Website: www.peaceoperations.org
Click here to view our Sources Listing:
Topics: