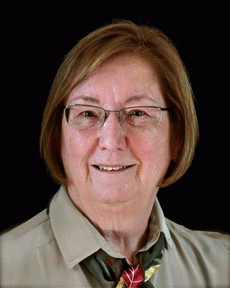 Surviving Stress At Mid Life
June 1, 2010
High stress is a combination of high responsibility and a sense of low power to change. Learn ways to lower your stress and increase control in life. Practical solutions to real life challenges will be included in this presentation by Marilyn Barnicke Belleghem M.Ed.
Marilyn uses jolts of humour and a candid honesty to shed light on the complexities of the human condition. Audiences are encouraged to push beyond their comfort zones to explore shared challenges. Marilyn dares to deal with taboo themes to demystify and defuse their hidden power.
Through open, honest and dynamic storytelling, Marilyn has earned a reputation as an entertaining and knowledgeable speaker to corporations, school boards, universities, service clubs and professional organizations. Her talks are grounded by extensive formal studies in psychology, family studies and education. She has also been a Registered Marriage and Family Therapist in private practice since 1981.
Join Marilyn at the Mississauga Roaring Women Educate Dinner Meeting on Wednesday Jun. 9th, 5:30pm to 8:30pm at the lovely Credit Valley Golf Club, 2500 Old Carriage Rd., Mississauga, ON, L5C 1Y7
Reservations required.
Contact Marcia Barhydt at Phone: 905 454 6319 or roaringwomenmississauga@rogers.com $55.00 includes dinner.
For more information contact
:
Marcia Barhydt
Roaring Women Mississauga
Phone: 905 454 - 6319
Email: roaringwomenmississauga@rogers.com
Website: www.roaringwomen.com/
Click here to view our Sources Listing:
Topics: