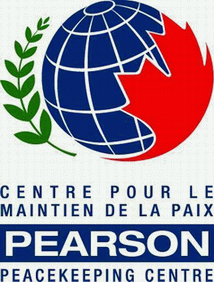 Commemorating the 10th Anniversary of UN SCR 1325 and the Importance of Women in Peace Operations
October 22, 2010
OTTAWA - ON, Canada (October 22, 2010) – The Pearson Peacekeeping Centre (PPC) is commemorating the 10th anniversary of the adoption of United Nations Security Council Resolution (UN SCR) 1325 by organizing a panel discussion in partnership with the United Nations Department of Peacekeeping Operations (UN DPKO) and the Permanent Mission of Canada to the United Nations, in New York. SCR 1325 was the first resolution addressing the role and impact of women's participation in peace operations and conflict prevention.
"The Pearson Peacekeeping Centre identified, more than a decade ago, the many opportunities that were missed because of women's absence in peace operations," said Kristine St-Pierre, Gender Adviser at the PPC. "Gender equality is a basic prerequisite of any sound, equitable and sustainable peace operation, and both women and men play a vital role in today's complex peace operations."
The panel will be composed of representatives from the PPC, the UN DPKO, the Permanent Mission of Canada, two former United Nations female police officers and one former United Nations police commissioner. The participants will discuss their experience in the field with regards to implementing UN SCR 1325.
The PPC will also be releasing a short video titled The Needed Ones on the role of women police officers in peace operations. This documentary features some of the work United Nations female police officers conduct in missions as well as the challenges they face. The video will be available on the PPC's website in early November.
"The video presented today will help increase awareness on the necessity of having more female officers deployed in missions," mentioned Sophie Toupin, Project Officer at the PPC. "We hope it will entice more women to join other female police officers and become agents of change."
Through its capacity building programs and in collaboration with its partners around the world, the PPC continues to engage police-contributing countries in policy dialogue to increase the number of female officers in peacekeeping operations. The Centre ensures that all its efforts are gender sensitive and that gender is mainstreamed in its training activities and programs. It also offers specific seminars and capacity building workshops on gender mainstreaming, as well as all-female courses.
The Pearson Peacekeeping Centre is a Canadian institution dedicated to enhancing the effectiveness of international peace operations through research, education, training and capacity building.
- 30-
For more information:
613-520-5617
info@peaceoperations.org
www.peaceoperations.org
For more information contact
:
Communications
Pearson Peacekeeping Centre
Phone: 613-520-5617
Click here to view our Sources Listing:
Topics: