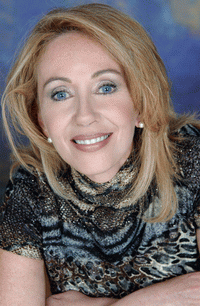 Learn to Avoid Holiday Weight Gain at Bob Greene's Free Teleseminar, November 8
November 4, 2010
gardein (garden + protein), the leader in healthy and great-tasting plant-based foods, is pleased to present a free one-hour teleseminar on November 8, 2010 at 5:00 pm PST about diet and exercise with Bob Greene, Oprah's trusted fitness expert and New York Times bestselling author.
"With the holidays approaching, finding time to exercise, go grocery shopping, and make healthful meals can be a challenge. But nutritious, convenient foods like gardein make it easier to stick with a healthy lifestyle," says Bob Greene. "Even during the holidays, you should do your best to take in the appropriate amount of calories, bring in more of the healthy foods, such as whole grains and vegetables. Products from gardein™ help you do just that because their plant-based protein is very low in saturated fat, and their dishes are made with vegetables and organic ancient grains."
In 2010, Bob Greene's Best Life Seal of Approval was awarded to both gardein's fresh and frozen lines—signifying them as a healthy food choice. gardein's products are a tasty way to include a low-calorie protein in your diet; scientific studies indicate that protein is more satiating than fat or carbs. That is because protein helps slow the passage of food, which reduces hunger and makes it easier to stick to an appropriate calorie level.
To register for the free teleseminar, go to http://www.gardein.com/bobgreeneteleseminar.php before Nov. 8. Participants are also invited to submit questions to Bob Greene in advance.
About gardein™
gardein™ (garden + protein) is a line of delicious plant-based foods slow cooked to have the authentic taste and texture of premium lean meat. Made from a savory blend of vegetables, grains and plant-based proteins including pea, wheat and soy, gardein™ is free of cholesterol and trans fats and the majority of products provide a good source of fiber and are low in fat. Today, gardein™ is available in the fresh and frozen sections of more than 10,000 grocery stores across the United States and Canada and is served on the menu at restaurants and in collegiate, corporate and hospital cafeterias. For more information, visit http://www.gardein.com.
About Bob Greene
Bob Greene is a New York Times bestselling author and founder of the highly acclaimed Best Life brand. His newest title "The Life You Want: Get Motivated, Lose Weight, and Be Happy" comes out in January. Greene is perhaps best known as Oprah's fitness guru, offering his expertise on "The Oprah Winfrey Show", O, the Oprah magazine and Oprah.com. For more information, please visit his health and weight loss website: TheBestLife.com.
For more information contact
:
Tricia Ryan
Garden Protein International
Phone: 4162596611
Email: tricia@themarketingchefs.com
Website: www.gardein.com
Click here to view our Sources Listing:
Topics: