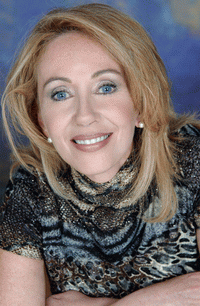 Honda Fall Excursion Contest Has Ontario Outdoors Enthusiasts Facebooking
November 9, 2010
"What could be better than being on a guided tour on Honda ATVs, in late autumn, in beautiful Muskoka, Ontario?" Derek Verheyen wonders. The Central Zone Sales Supervisor of Honda Canada Inc. answers his own question.
"Having someone else pay for it, and taking a buddy with you."
Mr. Verheyen is referring to the Honda Fall Excursions promotion. In December some lucky participant will win an adventure for two, zipping around the Parry Sound area with experienced local ATV guides from Bear Claw Tours.
The Honda Fall Excursions grand prize includes food and accommodation. The approximate value totals $2,500. "It's a half-day adrenaline rush amid some of the province's most magnificent scenery." He adds, "Our outdoorsy customers live for these kinds of thrills."
Like his customers, Mr. Verheyen is an outdoorsman and Honda enthusiast too.
Indeed, the idea for the contest came from stories of fall adventures in Ontario. "All of our customers have their favourites." That's why the contest includes a popular Facebook Fan Page which encourages Ontarians to relate their best fall excursion memories.
"Whether that's fishing in the Kawarthas Lake, walking on the Bruce Trail near Collingwood, or riding a Honda TRX500 ATV through the Ganaraska forest, the fall in Ontario is magic. And people love sharing their stories about it." The contest includes other prizes: a Honda EU2000iC2 Generator, valued at $1,599, possibly the quietest generator on the market today. The other is the easily portable 2HP Marine Outboard Motor, worth $1,169.
The Honda Fall Excursions contest is free to all residents of Ontario over 17 years. No doubt, once the online promotion is over, there will be many more favourite fall experiences for Honda enthusiasts to share. Enter here. http://www.hondafallexcursions.com
For more information contact
:
Tricia Ryan
Phone: 416-259-6611
Email: tricia@themarketingchefs.com
Website: www.hondafallexcursions.com
Click here to view our Sources Listing:
Topics: