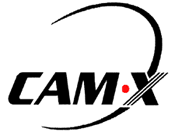 The Tom Ryan Award Recipient
November 10, 2010
Grimsby, ON, November 10, 2010 - Congratulations goes out to John Ratliff of Appletree Answering Service, Inc. for winning the 2010 Tom Ryan Award for Ethics, Integrity and Quality Above All. This prestigious honor was accepted at the 46th Annual CAM-X Convention and Trade Show held recently at the Hard Rock Hotel in Las Vegas, NV.
The coveted Tom Ryan Award is presented annually in memory of one of the Contact Management field's most ardent advocates, Tom Ryan - a pioneer of the Telephone Message Industry. This Industry-specific award pays homage to Companies that exhibit quality service while adhering to a mandate based on commitment to ethics and integrity above all else.
Also taken into consideration is the company's overall dedication to maintaining a cohesive working environment, practicing ongoing internal and external customer service initiatives and continuous involvement in industry and community programmes.
About CAM-X
Based in Grimsby, Ontario CAM-X is a Canadian based trade association for the Call Management industry which includes: call centres, telephone answering services, voice-mail services, telemarketing services, and other communication services. Their goal is to contribute to their members' profitability by fostering a willingness to exchange ideas, experiences and solutions while promoting the general welfare and ethical standards of the industry. (www.camx.ca.)
For more information contact
:
Linda Osip
Executive Director
Canadian Call Management Association (CAM-X)
Phone: 800 896 1054
Email: linda@camx.ca
Website: www.camx.ca
Click here to view our Sources Listing:
Topics: