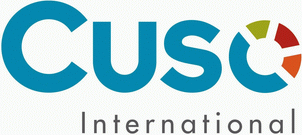 For International Volunteer Day (Dec. 5) – profiles of Canadian volunteers at work overseas
November 30, 2010
For this upcoming International Volunteer Day (December 5th), CUSO-VSO would like to acknowledge the efforts of our 223 volunteers currently working at the grassroots of global change in Africa, Latin America, the Caribbean, Asia and the Pacific. From decades of firsthand experience, we know that these overseas volunteers are using their skills, perspectives and experience to support lasting change.
In every corner of the developing world, volunteers work shoulder-to-shoulder alongside committed people who, with limited resources, are facing down poverty and striving to build better futures. Since 1961 (next year is our 50th anniversary), CUSO-VSO has sent 15,000 volunteers abroad to work on community development, environmental sustainability, health, education, disability, HIV/AIDS and human rights.
If you are considering media features on Canadian volunteers, we'd appreciate you considering those Canadians serving abroad.
For more information, please contact Sean Kelly, Head of Communications, at the contact details below. We can offer background info on several volunteers willing to be interviewed by the media, as well as photos.
Here are profiles on three of our current volunteers:
• Greg Spira is in Cameroon, using photography as a medium for marginalized people to start conversations about the changes they want to see in their community. In one instance they explored strategies for addressing human rights abuses ex. corruption, child abandonment, police brutality.
• Ellen Woodley is in Nigeria as the Pilot Project Advisor for the 'Building Nigeria's Response to Climate Change' project. She works community-based adaptation with organizations and communities across Nigeria.
• Solomon Belay is a science educator and a member of Canada's Ethipopian diaspora. He returned to Ethiopia for February 2010 to help develop a post-graduate medical education program During his volunteer placement Solomon worked with the Medical Education Unit of the College of Health Science, Addis Ababa University to develop/improve curriculum and the pedagogical skills of teachers
All our volunteers work on long-term, sustainable solutions. They help build the social infrastructure – the individual skills and institutional capacity – that is so critical to a nation's future. And since CUSO-VSO volunteers generally work on programs designed in the developing world – not projects parachuted in from outside a nation's borders – the benefits of their work continue to be felt by local people long after the volunteers have passed on their expertise and returned home.
Volunteering is a chance to use individual skills to make a contribution to fighting poverty. Working alongside women and men in developing communities, volunteers see the kind of impact that international service can have in improving people's lives.
And volunteers return to their own country with invaluable professional experience, a wealth of memories, and a broader perspective on the world. They develop international and cross-cultural understanding essential for success in a globalized world.
Visit our online media centre at www.cuso-vso.org/news-and-events/media-office for background info on CUSO-VSO.
For more information, please contact:
Sean Kelly
Email: sean.kelly@cuso-vso.org
Tel: (902) 850-2510 (Nova Scotia) | Cell: (902) 293-7790
For more information contact
:
Sean Kelly
Head of Communications
CUSO-VSO
Phone: 902-840-2510
Cell: 902-293-7790
Email: sean.kelly@cuso-vso.org
Website: www.cuso-vso.org/news-and-events/media-office/
Click here to view our Sources Listing:
Topics: