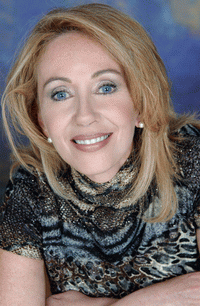 New Online Business for Those On Gluten-Free Diet Launches with 'Win 4 Weeks of Gluten-Free Meals' Contest
January 11, 2011
Yvonne Gifford, owner of the recently launched business Livefreeda.com, recalls the shock of learning she had celiac disease 10 years ago. "Imagine suddenly learning that you have to maintain a strict gluten-free diet for life! It's overwhelming."
Gluten, a protein in grains such as wheat, rye and barley is found in a wide variety of foods – everything from breads, muffins, cereals, pasta, sauces, salad dressings, soups and snack foods to beer, chocolates and even medications. The only treatment for celiac disease is a strict lifelong gluten-free diet.
"And it's really for those newly diagnosed and overwhelmed gluten-free dieters that we launched the Livefreeda program." Ms. Gifford adds, "although anyone following a gluten-free diet will enjoy this service."
For just $13 a day, Livefreeda.com delivers 28 days' worth of the best tasting gluten-free products to homes anywhere in America. That's over 50 gluten-free breakfast, lunch, dinner, dessert and snack items for 4 weeks. The Livefreeda program is approved and endorsed by celebrated dietician, Shelley Case, RD, author of the bestseller, "Gluten-Free Diet: A Comprehensive Resource Guide."
That's the business. Here's the 'Win 4 Weeks of Gluten-Free Meals' contest.
To celebrate the launch of Livefreeda.com, anyone who signs up between now and April 10, 2011 can win one of those 4-week deliveries. It's a $400 value and 30 lucky contestants will win this valuable prize over the duration of the contest. http://www.livefreeda.com/contest.php
"So we recommend you sign up now to improve your chances!" says Ms. Gifford.
Livefreeda takes the worry out of shopping for such highly specific foods and then preparing them. Plus with Shelley Case, RD approving all the products and developing healthy menus, "our customers can be confident they're getting a nutritionally balanced gluten-free diet."
But the most important point?
"The meals are taste-tested and delicious," says Ms. Gifford. "We believe foods should be enjoyed no matter what your diet requires!" Join the contest here.
About LiveFreeda.com
http://www.livefreeda.com is a newly launched gluten-free home delivery program that delivers 28 days of the best tasting gluten-free products available directly to your door. A 28-day Livefreeda shipment includes over 50 food items for breakfast, lunch, dinner, desserts and snacks. All products in the Livefreeda program were selected because of their authentic taste and include the best brands in the business, brands you know and trust.
About Shelley Case
Shelley Case, RD, is a leading international nutrition expert on celiac disease and the gluten-free diet. She is a member of the Medical Advisory Boards of the Celiac Disease Foundation and Gluten Intolerance Group in the United States and the Professional Advisory Board of the Canadian Celiac Association. Her national best selling book, Gluten-Free Diet: A Comprehensive Resource Guide, is highly recommended by physicians, dietitians, consumers and celiac organizations.
For more information contact
:
Tricia Ryan
Phone: 416-259-6611
Email: tricia@themarketingchefs.com
Click here to view our Sources Listing:
Topics: