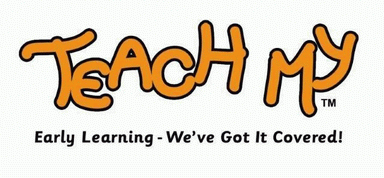 Teach My Preschooler New All-In-One Kit Makes Home Preschooling A Snap!
January 31, 2011
Teach My Preschooler is a learning kit for parents who want a DIY preschool experience.Developed with education consultant, Judith Rowlands, M Ed., Teach My Preschooler is designed to give preschoolers a head start, develop fine motor skills, encourage parent/child interaction and increase school readiness skills. The kit is divided into four sections; Ready to Read, Print, Count to 100 and Early Math. Each section is fully-coordinated with books, flashcards, posters, a print guide and a magic drawing board.
"There is an increasing demand among parents to home-preschool. It is a trend I have seen over the last 2 years and explains why my other kits have been so successful," says Christy Cook, mompreneur and founder of Teach My. "Teach My Preschooler is a back-to-basics, low-tech, all-in-one learning kit that contains modern, educational tools to help parents teach their preschoolers reading, printing, numbers to 100 and early math.
Following in the steps of its award-winning predecessors, Teach My Toddler and Teach My Baby, Teach My Preschooler is the third product from the Teach My brand and recently named one of Dr. Toy's 100 Best Children's Products and iParenting's Greatest Products of 2010.
Teach My aims to take the guesswork out of early learning. The award-winning Teach My Baby is the first and only all-in-one learning kit for babies 6 to 18 months. The kit introduces First Words, First Numbers, Self and Sound & Touch. For children 18 months to 3 years, Teach My Toddler is designed to help toddlers master the basics: alphabet, numbers, shapes and colours.
Teach My kits are available online at www.teachmy.com and at retailers across North America for $49.99. For further information, please visit www.teachmy.com
For more information contact
:
Christy Cook
Founder
Teach My
Phone: 416-488-7076
Email: christy@teachmy.com
Website: www.teachmy.com
Click here to view our Sources Listing:
Topics: