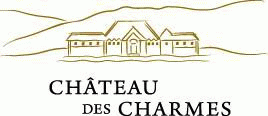 Social Media drives wine sales to raise charitable funds
February 14, 2011
$13,000 raised for Meal Exchange through the sales of Generation Seven Wine and a little help from Twitter
February 10, 2011 – Queens Quay LCBO store was the site for a cheque presentation to Meal Exchange Executive Director Dave Kranenburg. $13,000 was raised through bottle sales of Generation Seven wine, a new label from Niagara wine industry pioneer Château des Charmes. The wine was launched in September with 50 cents from every bottle sold donated to Meal Exchange. In December this was doubled to $1 per bottle sold. In addition, Michèle Bosc hosted a Twitter party on December 16th to further spread the word about the charitable connection. A Twitter party is a virtual gathering around a common theme. In this case it was opening a bottle of Generation Seven, talking about the wine and the connection with Meal Exchange. More than 100 Tweeps directly participated with the conversation viewed by a potential audience of more than 250,000.
Michèle Bosc, Director of Marketing at Château des Charmes talked about the importance of social media in raising these funds: "Social media and Twitter in particular, has been the core of the marketing program for Generation Seven. People on Twitter are open to trying new things and truly embraced the Generation Seven concept – the focus on family connections and giving back to our community. The outpouring of congratulatory messages about this news was amazing. The discussion then turned to asking what we can do next to raise even more money!"
"The LCBO is proud to offer the outstanding Generation Seven wines on its VQA shelves and partner with Chateau des Charmes in this fundraising initiative," said Brummer, LCBO Ontario Wines Product Manager. "Wine is one of life's pleasures but food is a necessity so it is heartening to know we are helping to support those in need through the Meal Exchange."
"The support from Generation Seven wines allows us to alleviate hunger today and engage our supporters in a fun and creative way through social media. I was thrilled the day we first spoke about the program, grew more excited as the word spread and now I can't wait for what we'll accomplish in 2011" said Dave Kranenburg, Executive Director of Meal Exchange.
GENERATION SEVEN wines celebrate family, friends and the connections we create while sharing delicious food and wine. Seven generations of our family have been born into our way of life. So we have enjoyed many meals with a bottle or two of good wine. Gen Seven is more than this. Seventh generation sustainability is an ecological concept that urges the current generation to live sustainably and work for the benefit of the seventh generation into the future. Both Gen Seven White and Red are $13.95 and available in Ontario at the LCBO, Château des Charmes winery in Niagara-on-the-Lake and both Château des Charmes retail locations in Ottawa. Visit www.generationseven.ca for more information.
Meal Exchange's first chapter was established at the University of Guelph in 1997. It is now a national youth-driven, registered charity that engages, educates and mobilizes youth to work with their communities in order to alleviate hunger locally and achieve food security. Its programs have been run in over 75 communities across Canada and generated over $3 million worth of food. Visit www.mealexchange.ca to find our more.
For more information contact
:
Michele Bosc
Director Of Marketing
Chateau des Charmes/Generation Seven Wine
Phone: 905-262-4219
Email: michele@chateaudescharmes.com
Website: www.generationseven.ca
Dave Kranenburg
Executive Director
Meal Exchange
Phone: 416-657-4489
Email: dave@mealexchange.ca
Website: www.mealexchange.ca
Chris Layton
Media Relations Coordinator, Corporate Communicati
LCBO
Phone: 416-864-6772
Email: chris.layton@lcbo.com
Website: www.lcbo.com
Click here to view our Sources Listing:
Topics: