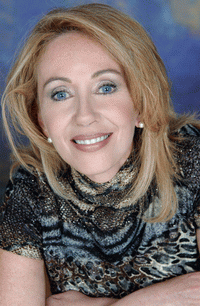 Easy-to-Prepare Glutenfreeda Gluten-Free Oatmeal Recipe a Hit With Supermarket Guru, Phil Lempert
March 7, 2011
Renowned food critic and product tester, Phil Lempert championed Glutenfreeda Wheat Free Gluten Free Instant Oatmeal Variety Pack this week, calling the heart-healthy breakfast cereal a hit.
Every week Lempert, the self-titled Supermarket Guru, reviews five new products and rates them out of 100. He calls a 'miss' any product which scores below 75 while a 'hit' rates over 85. With each weekly installment Lempert reiterates: "Our reviews cannot be paid for, nor can they be bought."
So the team at Glutenfreeda Foods was delighted when their Instant Oatmeal Variety Pack scored an impressive 89. It's a hit with Lempert.
"This impartial review is more proof that gluten-free does not mean flavor-free," says Yvonne Gifford, CEO of Glutenfreeda Foods, Inc. whose business exists to "make gluten-free delicious … It's what we do."
Lempert's review talked not just about flavor but also convenience: "The easy-to-prepare, flavorful (and not too sweet) instant oatmeal has a great texture and just the right amount of raisins ... Microwaving for just 90 seconds it cooked perfectly." Lempert also positively reported health and nutrition aspects: "Made from certified gluten-free oats this wheat-free oatmeal is just 180 calories and 10 grams of sugar."
Perhaps even more impressive than the score of 89 is the potential influence of this hit review.
The Supermarket Guru's Consumer Research Panel has over 100,000 voluntary subscribers. For decades, Lempert himself has led public opinion through the media – online at supermarketguru.com, on his weekly radio phone-in show, with many television appearances, and as a charismatic public speaker who has addressed over 600,000 people in the past decade.
News of the review comes just two weeks after Glutenfreeda received another positive review of its granola from Real Simple Magazine. "It just makes us want to work harder and create more delicious gluten-free recipes and foods," says Ms. Gifford.
About Glutenfreeda Oatmeal
These certified gluten-free instant oatmeal cereals are as easy to make as they are delicious. Chock full of fruits and just the right amount of natural sweeteners, Glutenfreeda brings Mom's kitchen to your home today. Retails for $4.99-5.79 for 10.4oz. Learn more at www.Glutenfreedafoods.com.
About Glutenfreeda
Glutenfreeda Foods, Inc. is a unique food manufacturer of gourmet wheat- and gluten-free products. All Glutenfreeda foods are made from wholesome, "real" ingredients. So they taste genuine and are genuinely delicious. Glutenfreeda's mission is to provide convenient, unique gluten-free food products that simplify living on a gluten-free diet. So Glutenfreeda customers can indulge in delicious food choices that were previously unavailable "gluten-free". Learn more at www.Glutenfreeda.com.
For more information contact
:
Tricia Ryan
Glutenfreeda Foods
Phone: 416-259-6611
Email: tricia@themarketingchefs.com
Website: www.glutenfreedafoods.com
Click here to view our Sources Listing:
Topics: