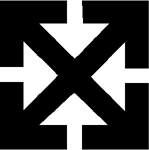 Public Health students examine the disease of Occupation, joined by founder of Physicians for Human Rights - Israel
March 17, 2011
Toronto, ON - Graduate students from the Dalla Lana School of Public Health, University of Toronto are calling for a discussion on the ongoing occupation of Palestinian territories. The Public Health Social Justice Collective challenges medical and public health practices that are complicit in the ongoing oppression of Palestinians.
"We hope to raise awareness about the relationship between politics and health," says Zabia Afzal, a Health Promotion student and member of the group. "We are inspired by those members of the public health community who are not afraid of confronting the occupation as a social disease in Palestinian society."
The group is proud to announce their keynote speaker, Dr. Ruchama Marton, who is a renowned Israeli psychiatrist. She will share her experience with Palestinian solidarity work as founder, and president of Physicians for Human Rights - Israel. Alongside Dr. Marton, Professor Emeritus of Economics from McMaster University, Dr. Atif Kubursi will speak about the environmental and economic issues facing the Middle East. Orthopedic surgeon, Dr. Lawendy, from Western University will focus on his experiences of traveling and serving in Gaza during the 2009 Israeli assault, Operation Cast Lead.
Binny Jandu, also a member of the Collective, believes that as public health students and practitioners, it is our responsibility to promote health equity. "We must take a stand against the occupation, which we recognize as the ultimate violation of the right to health for Palestinians," says Jandu.
WHAT: No Health in Occupation, No Health in Apartheid: At the Intersection of Public Health and the Israel-Palestine Conflict
WHEN: Wednesday, March 30th, 2011, from 6:30-8:30 PM
WHERE: FitzGerald Building, 150 College Street, Room 103, University of Toronto
The Public Health Social Justice Collective is a graduate student group based at the University of Toronto's Dalla Lana School of Public Health. Operating on the principle that inequitable and exploitative structures produce disease and social suffering within society, this group seeks to connect public health practice with ongoing community struggles for economic, political and social justice.
For more information contact
:
Binny Jandu
Phone: 647 284 2466
Email: socialjusticecollective@gmail.com
Website: www.phs.utoronto.ca/phssa/sjc/index.html
Topics: