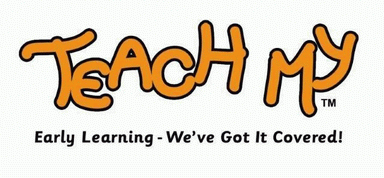 Teach My Baby® - The Smart Baby Shower Gift - Give The Gift Of Learning!
April 8, 2011
As baby shower season approaches, many people will go in search of 'smart' baby shower gifts. With good reason, according to the National Association of Child Care Resource, research suggests the right kind of experiences in a baby's early years can actually help their brains to grow! Therefore, giving the gift of learning as a baby shower gift is wonderful and something baby can enjoy now and benefit from years later.
It is important to remember, parents are a child's first and most important teachers. They provide the play experiences in the baby's life that lead to learning. Every parent can benefit from having access to the right teaching tools. Teach My Baby, the award winning all-in-one learning kit provides all of the tools necessary to help parents teach the basics. Teach My Baby is designed for babies 6 to 18 months. The kit introduces First Words, First Numbers, Self and Sound & Touch using books, blocks, finger puppets, flashcards, puzzles and more.
Realizing parents are the most important teachers drove Christy Cook, Founder of Teach My to create all-in-one learning kits. "I was at home with my little one and I wanted him to learn the basics, so I went to stores, looking for an all-in-one kit solution but couldn't find anything." "I realized there was a gap in the market, so I created the Teach My Learning Kit Series." Teach My aims to take the guesswork out of early learning. For children 18 months to 3 years, Teach My Toddler is designed to help toddlers master the basics: alphabet, numbers, shapes and colors. Teach My Preschooler , the 'smart' start is designed for ages 3+. Preschoolers get ready to read, print, count to 100 and learn early math, all in one kit.
Teach My kits are available online in the U.S. at Amazon.com, Babies R Us, Baby Universe, Barnes & Noble, buybuyBaby, Bed Bath & Beyond, Diapers.com, Drugstore.com, F.A.O. Schwarz, Target and Toys R Us, Walmart and at specialty retailers across North America for $49.99. Please visit www.teachmy.com for further information or contact Christy Cook, christy@teachmy.com, 416-488-7076.
For more information contact
:
Christy Cook
Founder
Phone: 416-488-7076
Email: christy@teachmy.com
Website: www.teachmy.com
Click here to view our Sources Listing:
Topics: