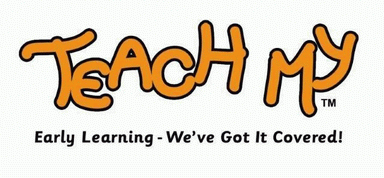 Teach My Celebrates 'Screen-Free' Week April 18-24
April 14, 2011
Screen Free Week (April 18-24, 2011) is the annual celebration where children, families, schools and communities turn off screens and turn on life. Teach My, award winning all-in-one learning kits are naturally 'screen-free' The kits do not rely on DVD or CD-Rom learning. Teach My kits include teaching tools that are modern and age appropriate. The Teach My Learning kit series helps parents teach their little ones the basics.
"Teach My kits are screen-free on purpose. They are designed to encourage one-on-one interaction between parents, grandparents and their little ones." says Christy Cook, mompreneur and founder of Teach My. "There is also an increasing demand among parents to find simple, educational products without the technology of lights, sounds or music to help their children master the basic fundamentals of learning,"
Teach My aims to take the guesswork out of early learning. The award-winning Teach My Baby is the first and only all-in-one learning kit for babies 6 to 18 months. The kit introduces First Words, First Numbers, Self and Sound & Touch. For children 18 months to 3 years, Teach My Toddler is designed to help toddlers master the basics: alphabet, numbers, shapes and colors. Teach My Preschooler is designed for ages 3+. Preschoolers get ready to read, print, count to 100 and learn early math, all in one kit.
Teach My kits are available online in the U.S. at Amazon.com, Babies R Us, Baby Universe, Barnes & Noble, buybuyBaby, Bed Bath & Beyond, Diapers.com, Drugstore.com, F.A.O. Schwarz, Target and Toys R Us, Walmart and at specialty retailers across North America for $49.99. Please visit www.teachmy.com for further information or contact Christy Cook, christy@teachmy.com, 416-488-7076.
For more information contact
:
Christy Cook
Founder
Teach My
Phone: 416-488-7076
Email: christy@teachmy.com
Website: www.teachmy.com
Click here to view our Sources Listing:
Topics: