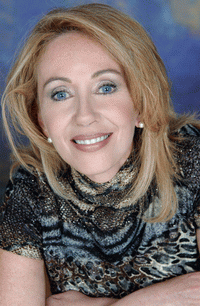 Glutenfreeda Foods Kicks Off Celiac Awareness Month, Donating $30,000 in Gluten-Free Foods to Food Banks
April 29, 2011
Omaha Nebraska Food Banks got an unexpected boost this week. $30,000 worth of frozen food is being donated by Glutenfreeda Foods, makers of delicious gluten-free foods. The donation is completely gluten-free and fills eight pallets.
While it wasn't planned this way, the news comes right at the beginning of Celiac Awareness Month. Throughout May, celiac organizations around the world hope to shed light on this relatively unknown and poorly understood condition.
"It's serendipity" says Yvonne Gifford, Glutenfreeda Foods CEO. "We have this delicious food and wanted to do something to make a difference. We're just delighted that we could donate it now - to garner attention for hunger here at home, and celiac disease everywhere."
The donated foods, although created specifically for individuals on a gluten-free diet, are delicious and healthy for everyone. It's Glutenfreeda Foods' mandate: creating delicious gluten-free foods. Their assortment of foods ranges from gluten-free granola, burritos and oatmeal to new and first of its kind gluten-free pizza wraps, cheesecakes and ice cream sandwiches.
Ms. Gifford got help from the Celiac Sprue Association , a national non-profit organization supporting individuals with celiac disease that's based in Omaha. They were able to liaise between Glutenfreeda Foods and the Omaha food banks, who were delighted to accept the generous offer because of their increasing need.
The Celiac Sprue Association also arranged transportation of the pallets to Omaha and storage. Currently frozen, the foods are being warehoused, free of charge, until they can be distributed. Ms. Gifford expressed gratitude to the association for all their help.
"Many people around the country are having difficulties making ends meet," she adds. "The team at Glutenfreeda Foods is very happy to be able to give something back to the community and to help those who may be experiencing difficult times." Glutenfreeda hopes those who receive the food will remember the kindness they received from a stranger and someday pay it forward.
About Glutenfreeda Foods
Glutenfreeda Foods, Inc. is a unique food manufacturer of gourmet wheat- and gluten-free products. All Glutenfreeda foods are made from wholesome, "real" ingredients. So, they taste genuine and are genuinely delicious. Glutenfreeda Foods' mission is to provide convenient, unique gluten-free food products that simplify living on a gluten-free diet. So Glutenfreeda customers can indulge delicious food choices that were previously unavailable "gluten-free". Learn more at www.Glutenfreedafoods.com.
About Celiac Sprue Association
The Celiac Sprue Association® remains the largest non-profit celiac support group in America, with over 125 chapters and resource units across the country, and over 9,000 members worldwide. A dedicated force of volunteer officers and committee members serve as the organization's strong backbone, affectionately calling themselves, "Celiacs Helping Celiacs."
Learn more at csaceliacs.org
For more information contact
:
Tricia Ryan
Glutenfreeda Foods
Phone: 416-259-6611
Email: tricia@themarketingchefs.com
Website: www.glutenfreedafoods.com
Click here to view our Sources Listing:
Topics: