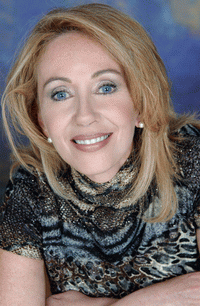 New Glutenpro Website has Products that Test for Celiac Disease and Help People Live Gluten Free
May 4, 2011
Celiac Awareness Month programs begin May 1st, 2011 co-incident with a new gluten-free website resource debuting today in Toronto, Canada from Glutenpro, a company focused on providing innovative solutions for celiac disease (also known as coeliac disease) and gluten-free lifestyles. The website, glutenpro.com provides a bounty of information on celiac disease and gluten related disorders including gluten allergy, gluten sensitivity and gluten intolerance, as well as three new products.
In 10 minutes, CELIACSURE™ Celiac Test can screen whether or not a person has celiac disease from a fingerprick blood sample. It's 93.5% accurate. Formerly Biocard Celiac Test, CELIACSURE™ has been testing people for celiac disease since 2008.
The other two products from Glutenpro are EZ Gluten test strips (developed by Elisa Technolgies) and Glutenpro Gluten Free Essentials (developed by Dr. Christine Doherty). EZ Gluten detects the presence of glutens in foods (down to 10 ppm) – also in 10 minutes – and Glutenpro Gluten Free Essentials is a daily supplement designed specifically for those on a gluten-free diet.
The site also contains a wealth of in-depth information about celiac disease and living gluten free. "There's information on everything from the scientific facts like risk factors and wheat substitutes," says Karina Nelimarkka, President at Glutenpro, "to practical advice on making medical expense deductions and what to do when you're eating out."
Celiac disease is a serious, lifelong, gastrointestinal disorder in which gluten, the protein found in wheat, barley and rye, causes intestinal damage. This results in an inability of the body to absorb key nutrients (e.g. calcium, magnesium and iron), which are necessary for good health. Some common symptoms are often fatigue and weight gain, not just the traditional weight loss.
The bottom line? "Suddenly, when these people are diagnosed, there are very few foods they can eat," says Ms. Nelimarkka. "It can be intimidating." That's why Glutenpro products take people with celiac disease from pre-diagnosis all the way to living a normal and healthy life, reassuring them with straightforward supportive information.
"We believe it's important that there's a comprehensive resource like glutenpro.com, complete with products to screen celiac disease and assist in living gluten free. Our goal is for people to stop guessing and start living"
The site also contains a blog which is continually updated with relevant articles and links. And while it's primarily for people living with celiac disease, Ms. Nelimarkka says "anyone interested in a gluten-free lifestyle should visit the site and or celiac.ca for product information and details on Celiac Awareness Month."
About Glutenpro
Glutenpro is headquartered in Mississauga, Canada. The company is focused on discovering and providing new, effective and innovative solutions for people with celiac disease and gluten-free lifestyles. Learn more at www.Glutenpro.com and view the video https://www.glutenpro.com/video.html
For more information contact
:
Tricia Ryan
Glutenpro.com
Phone: 416-259-6611
Email: tricia@themarketingchefs.com
Website: www.glutenpro.com
Click here to view our Sources Listing:
Topics: