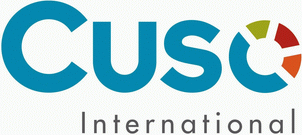 CUSO-VSO turning 50 - does international volunteering still work?
May 23, 2011
On June 6th, CUSO-VSO turns 50 – but does international volunteering still work?
- For Immediate Release -
* Volunteering over five decades *
On June 6th 2011, CUSO-VSO (formerly CUSO, still known by many as Canadian University Service Overseas) will turn 50.
Since 1961, more than 15,000 CUSO-VSO volunteers have contributed to a world of solutions in more than 70 countries in Africa, Latin America, the Caribbean, Asia and the Pacific. CUSO-VSO is one of the oldest volunteer-sending agencies in the world, the same age as the Peace Corps in the United States.
Thousands of Canadians have packed their suitcases, their skills and their hopes and ventured abroad. They have contributed to community and human development, broadened their worldviews, and deepened cultural connections within the global community.
CUSO and VSO Canada merged in 2008 to become CUSO-VSO, one of North America's leading international development agencies.
* Volunteering still works *
We don't send money, we send people. Our skilled volunteers work on long-term, sustainable solutions, and live at the heart of the community they serve. By sharing their professional skills, our overseas volunteers pass on their knowledge and expertise.
Poverty issues are complex, and volunteering is only one part of the solution. But we know that it can have an impact. Our volunteers work on nationally and locally designed programs – not projects parachuted in from outside a nation's borders – so the benefits of their work continue to be felt by local people long after the volunteers have passed on their skills and returned home.
From grassroots community groups to government ministries, we are rigorous in selecting our partner employers, and do our best to ensure that they can help volunteers be effective. We strive to learn from our successes - and our mistakes - to ensure long-term impact.
* Volunteering has evolved *
The heart of the CUSO-VSO volunteer experience is people working together to reduce global poverty. Throughout our past and continuing into the future, our volunteers share skills and perspectives to strengthen individual capabilities and build the capacity of organizations. CUSO-VSO harnesses the power of volunteering because lasting change requires not just a financial investment, but also a human investment.
The starting point for the CUSO and VSO model of volunteering was the idea of filling the skills gap in developing countries. Over time, we moved toward a capacity-building model of volunteer cooperation, and CUSO-VSO works in collaboration with partner organizations in the developing world
And volunteering continues to evolve, reflecting a diverse country and a diverse world. While Canadians still travel abroad, this 21st Century volunteering movement also sends volunteers from one developing nation to another, recruits from North American diaspora communities, and recruits corporate volunteers from some of North America's leading businesses.
We also support national volunteering within many country's borders.
* A message from Derek Evans, our Executive Director *
"To say that foreign aid can be bad is not controversial. But to say that all aid is harmful risks throwing the baby out with the bathwater, along with malarial drugs, microcredit projects, schooling for girls, and sustainable farming techniques.
Volunteer-cooperation agencies such as CUSO-VSO know firsthand that in every corner of the developing world, committed citizens with few resources are facing down extreme poverty and striving to build better futures. And in many communities, volunteers are working shoulder-to-shoulder with these people to make positive change happen."
* Resources for Journalists *
Our history is written in the volunteers we sent overseas, and the people they worked with at the grassroots of change. Many volunteers are willing to share their stories. Contact us for details.
If you would like to speak to Derek Evans, a volunteer, or a media spokesperson about CUSO-VSO & our work overseas, please contact:
Sean Kelly, Head of Communications and Media
Email: sean.kelly@cuso-vso.org
Tel: (902) 850-2510 (Nova Scotia)
Cell: (902) 293-7790
- 30 -
About CUSO-VSO
CUSO-VSO is an international development civil society agency that works through volunteers. Each year, we place hundreds of people who collaborate on development projects in Latin America, the Caribbean, Africa and Asia. These volunteers help build social infrastructure by sharing their expertise and experience. They work collaboratively with overseas partner groups on locally and nationally managed projects.
Our volunteers focus on long-term solutions that will have an impact for generations to come. CUSO-VSO recruits people who have the professional skills and perspectives needed to work in cooperation with organizations in countries facing poverty and disadvantage.
For more information contact
:
Sean Kelly
Head of Communications
CUSO-VSO
Phone: 902 850-2510
Cell: 902 293-7790
Email: sean.kelly@cuso-vso.org
Website: www.cuso-vso.org/news/press-release/32014/
Click here to view our Sources Listing:
Topics: