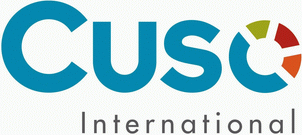 As CUSO-VSO turns 50, International volunteering continues to evolve
June 1, 2011
On June 6th 2011, CUSO-VSO (formerly CUSO, still known by many as Canadian University Service Overseas) will turn 50.
Since 1961, more than 15,000 CUSO-VSO volunteers have contributed to a world of solutions in Africa, Latin America, the Caribbean, Asia and the Pacific. CUSO-VSO is one of the oldest volunteer-sending agencies in the world, the same age as the Peace Corps in the United States.
* Volunteering has evolved
We don't send money, we send people. Our skilled volunteers work on long-term, sustainable solutions, and live at the heart of the community they serve. By sharing their professional skills, our overseas volunteers pass on their knowledge and expertise in around 40 countries worldwide.
And volunteering continues to evolve. While Canadians still travel abroad, we send volunteers from one developing nation to another, recruit from North American diaspora communities, and recruit corporate volunteers from some of North America's leading businesses. We also support national volunteering within many country's borders.
* Innovative projects
In addition, CUSO-VSO is involved in several innovative projects.
1) In collaboration with Quebec's Carrefour jeunesse employ de l'Outaouais (a non-profit that helps young adults aged 16 to 35 who are searching for employment, returning to school, or starting their own business), CUSO-VSO is supporting an innovative youth centre in Peru.
2) In collaboration with the Stratford Theatre Festival, CUSO-VSO is supporting a youth cultural, social and economic partnership between the municipality of Stratford in Ontario, and the town of Suchitoto in El Salvador.
3) CUSO-VSO and the Ottawa-based International Model Forest Network (IMFN) are supporting 'model forests' worldwide. A Model Forest is an integrated program of community development, eco-tourism, sustainable forestry and cultural promotion.
4) CUSO-VSO and Marbek Resource Consultants are helping Nigeria develop a climate change adaptation strategy for that West African nation.
* Resources for Journalists
Our history is written in the volunteers we sent overseas, and the people they worked with at the grassroots of change. Many volunteers are willing to share their stories. Contact us for a list of returned volunteers happy to talk to the media, and photos.
* If you would like to speak to a volunteer, or a media spokesperson about CUSO-VSO or any of the projects mentioned above, please contact:
Sean Kelly, Head of Communications and Media
Email: sean.kelly@cuso-vso.org
Tel: (902) 850-2510 (Nova Scotia)
Cell: (902) 293-7790
- 30 -
* About CUSO-VSO
CUSO-VSO is an international development civil society agency that works through volunteers. Each year, we place hundreds of people who collaborate on development projects in Latin America, the Caribbean, Africa and Asia. These volunteers help build social infrastructure by sharing their expertise and experience. They work collaboratively with overseas partner groups on locally and nationally managed projects.
Our volunteers focus on long-term solutions that will have an impact for generations to come. CUSO-VSO recruits people who have the professional skills and perspectives needed to work in cooperation with organizations in countries facing poverty and disadvantage.
For more information contact
:
Sean Kelly
Head of Communications
CUSO-VSO
Phone: (902) 850-2510
Cell: (902) 293-7790
Email: sean.kelly@cuso-vso.org
Website: www.cuso-vso.org/news-and-events/media-office/index.asp
Click here to view our Sources Listing:
Topics: