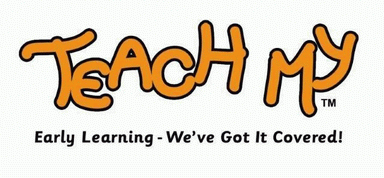 Teach My Baby & Dads Boost Baby Brain Development
June 13, 2011
Typically, Moms are expected to play the largest role in a baby's first year of life, but research shows that having both Mom and Dad involved can help encourage early learning. The Teach My Baby learning kit makes it easy for all parents to find time in their busy days to incorporate educational play with their babies.
According to newsforparents.org, Involving Fathers In Parenting, "There are certain aspects of male styles that support a child's intellectual development. Dads often have a special interest in analytical skills such as math and problem solving. Dad's care can combine with Mom's to effect how children think of their own abilities and effect how well they do in school." Research has also shown that Dad is destined to become a baby's primary playmate. In fact, two-thirds of 6-month-old babies choose Dad when it comes to playtime, which means playtime with Dad is also a prime learning time for baby.
The award-winning Teach My Baby kit helps Dads transform playtime by providing all the tools they need to incorporate learning into play through puzzles, blocks, finger puppets and mirrors designed to teach early learning of first words and numbers, sounds, touch and self recognition. The kit is divided into four sections devoted to each of these key skills. Each skill comes with a set of toys that dads can easily use during play to stimulate their baby's senses and encourage learning. Each section contains photographic images on coordinated teaching tools to encourage natural repetition and a real life perspective.
Teach My aims to take the guesswork out of early learning with award winning all-in-one kits. Teach My Baby is the first and only all-in-one learning kit for babies 6 to 18 months. The kit introduces First Words, First Numbers, Self and Sounds & Touch. Teach My Toddler is the all-in-one learning kit specifically designed for toddlers. The kit has teaching tools to help toddlers master the basics; alphabet, numbers, shapes and colors. The successor to Teach My Toddler is Teach My Preschooler. It is designed for ages 3+. Preschoolers get ready to read, print, count to 100 and learn early math, all in one kit.
Teach My kits are available online in the U.S. at Amazon.com, Babies R Us, Baby Universe, Barnes & Noble, buybuyBaby, Bed Bath & Beyond, Diapers.com, Drugstore.com, F.A.O. Schwarz, Target and Toys R Us, Walmart and at specialty retailers across North America for $49.99. Please visit www.teachmy.com or contact Christy Cook, christy@teachmy.com
For more information contact
:
Christy Cook
Founder
Teach My
Phone: 416-488-7076
Website: www.teachmy.com
Click here to view our Sources Listing:
Topics: