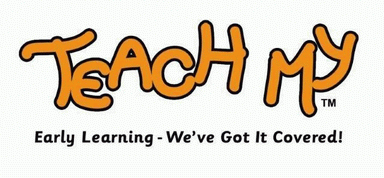 Teach Your Baby Using Real Photos!
July 18, 2011
Studies show it is important to use photos of real objects, real animals and real faces to teach babies. "It's easier for toddlers to learn about real objects from photographs than from illustrations," says Gabrielle Simcock, Ph.D., a professor of psychology at the University of Queensland, in Australia.
In a new study coauthored by Simcock, one group of 18-month-olds was read a book with photographs about a child who constructed a rattle out of three objects. The other group was told the same story, but with a book of drawings. Later, both groups were given the objects and asked to make the rattle. The children who saw the photographs were able to build the toy after just two readings, while those who saw the drawings required about four readings.
"When we designed Teach My Baby, the award winning all-in-one learning kit for babies 6-18 months, we knew we needed to use photos of real objects, real animals and real faces to teach first words, teach numbers and more." says Christy Cook, Founder of Teach My. "In the Teach My Baby SELF section, we use photos of faces from real babies, in the SOUND & TOUCH section, we use photos of real animals and in the FIRST WORDS section, the images are all photos of real objects."
It is also important to place photos of family, friends, pets and other familiar objects around your baby's room and in your general living space. Photographic images are key to giving your baby's learning a head start. The real images will stimulate your baby's brain and they will tend to learn faster than from illustrations.
Teach My aims to take the guesswork out of early learning. Teach My Baby is designed for babies 6-18 months. For children 18 months to 3 years, Teach My Toddler helps toddlers master the basics: alphabet, numbers, shapes and colors. Teach My Preschooler , the 'smart' start is designed for ages 3+. Preschoolers get ready to read, print, count to 100 and learn early math, all in one kit.
Teach My kits are available online in the U.S. at Amazon.com, Babies R Us, Baby Universe, Barnes & Noble, buybuyBaby, Bed Bath & Beyond, Diapers.com, Drugstore.com, F.A.O. Schwarz, Target and Toys R Us and at specialty retailers across North America for $49.99. Please visit www.teachmy.com or contact Christy Cook, christy@teachmy.com.
Teach My, Makers of multi award winning all-in-one learning kits for babies, toddlers and preschoolers. For further information, please contact, Christy Cook, christy@teachmy.com
For more information contact
:
Christy Cook
Founder
Teach My
Phone: 416-488-7076
Email: christy@teachmy.com
Website: www.teachmy.com
Click here to view our Sources Listing:
Topics: