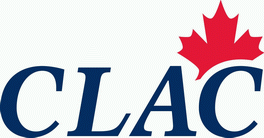 Sources welcomes Christian Labour Association of Canada
July 18, 2011
Sources welcomes a new member: Christian Labour Association of Canada.
CLAC is an independent Canadian labour union representing thousands of workers in a wide range of industry sectors—construction, health care, retail, service, transportation, manufacturing, and mining. CLAC is a Union that Works for YOU!
For more information contact
:
Alex Pannu LL.B.
Director of Public Affairs
Christian Labour Association of Canada
Phone: 1-800-331-2522
Email: apannu@clac.ca
Website: www.clac.ca
Click here to view our Sources Listing:
Topics: