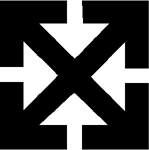 Workshop: Getting Our Message Out (October 29)
October 25, 2011
How can progressives become more effective in presenting and communicating our messages?
How can we counter the power of the right in setting the terms in which issues are framed?
The right and the corporate media have been enormously successful in framing the terms of public debate, not just about particular issues, but in shaping the context in which issues are discussed.
Progressives, on the other hand, are often frustrated... ...by our inability to get our message across.
In this workshop, we'll look at effective media relations. We'll consider questions such as:
What and who are the media?
Who works for the media?
Who decides whether – and how -- a story get covered?
What should a media release say – and how should it be sent out?
What are common pitfalls to avoid in dealing with the media?
What should one say during a media interview – and what should one not say?
How do we get our message out in the soundbite context of the commercial media?
What are alternatives to the mainstream media?
This workshop is led by Ulli Diemer, who runs the media resource Sources.com. Ulli is the co-ordinator of Connexions, an information portal for people working for social justice at www.connexions.org.
Bring examples of your own communications materials – leaflets, posters, news releases, etc. for discussion, and bring your desired message!
Cost: $15.
For more information contact
:
Beit Zatoun
Phone: 647-726-9500
Email: info@beitzatoun.org
Website: http://beitzatoun.org/
Click here to view our Sources Listing:
Topics: