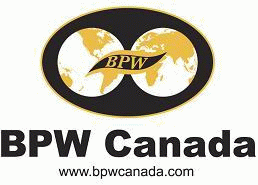 BPW Canada Urges the Government of Canada to Maintain the Long-gun Registry
October 27, 2011
LONDON, Ontario. October 27, 2011 – In response to the Governments tabling of legislation to abolish the long-gun registry, Doris Hall, President of the Canadian Federation of Business and Professional Women, spoke out in support of the long-gun registry. She urged the federal government to maintain this registry as it is a valuable tool for the prevention of further victimization and offers law enforcement valuable data in delivering their community protective services.
The Canadian people have invested in the development of this resource with a clear understanding that long-guns are the most common type of firearm used in spousal homicides. Over the past decade, 71% of spousal homicides involved rifles and shotguns.
With the greatest cost of this important resource expended it is our strong position that ongoing maintenance of this registry must continue in order to maximize the benefits this registry provides and prevent further tragedies for Canadian Families.
The Canadian Federation of Business and Professional Women's Clubs (BPW Canada) develops the professional and leadership potential of women in Canada through education, awareness, advocacy and mentoring within a supportive network.
For more information contact
:
Doris Hall
President
The Canadian Federation of Business and Professional Women
Phone: Home 519 473-3505
Email: dorish@rogers.com
Website: bpwcanada.com
Doris Hall
President
The Canadian Federation of Business and Professional Women
Phone: Business: 519-858-5125
Email: doris.hall@curocom.ca
Click here to view our Sources Listing:
Topics: