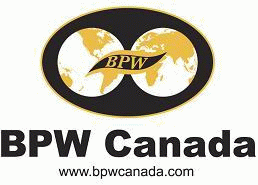 Human Traffickers and Exploitive Extraterritorial Practices - Focus of Bill C-310
November 26, 2011
The Canadian Federation of Business and Professional Women has submitted proposals to the Government of Canada since the turn of the century, suggesting amendments to strengthen the Criminal Code to make it easier for the courts to convict human traffickers and to prosecute extraterritorial offences.
The members of BPW Canada strongly support this Private Members Bill C-310 submitted by Member of Parliament, Joy Smith, to strength Canada's position to combat modern day slavery and clarify the definition of exploitation. The two amendments proposed in this Bill will send a strong message to Canadians who participate in such exploitative activities, and provide better tools for law enforcement and prosecutors to combat the problem and work towards elimination of this practice.
BPW Canada commends Mrs. Smith on her hard work and tenacity in pursuing this Bill before the House, and urges all Parliamentarians to support the Bill.
For more information contact
:
Doris Hall
President
The Canadian Federation of Business and Professonal Women (BPW Canada)
Phone: +519 473-3505
Cell: 519 317-3505
Email: dorish@rogers.com
Website: www.bpwcanada.com
Click here to view our Sources Listing:
Topics: